non Finance, non loan, non property, non banking, non credit card, non car insurance,non trading, loans loaning, housing loan.
A netizen shared a post about how a man was harassing her friend, who was a minor, and asking her if she wanted to see him "masterbed".
Here is the story:
"this is from my friends account. she's a minor from singapore.
she was disturbed by a man trying to share explicit photos with her. i was so disgusted when she told me what was going on. the man immediately blocked her once she threatened to call the police.
many people have been so used to receiving dms like this to the point they find it almost normal to see pedos like these trying to groom people.
some may this this isn't that big of an issue when it really is. Minors should not be receiving such messages like these. some of them just don't know what to do because they're still so young. so calling the police might be tough because they may think the situation isn't big. or maybe they're embarrassed to speak up.
I've seen many people on tiktok spreading awareness about theyre own personal story of being faced with such circumstances.
But what about singapore?
i've seen many people from Singapore trying to get theyre justice by spreading awareness but, usually, it barely gets any attention and likes.
i hope maybe you would help to spread awareness on this issue and I feel so bad for everyone who has gone thru something like this. Not just in cyberspace, but in real life too.
Even my own siblings were stalked back home when they were younger and have been stared at by older men to the point they needed to call my parents to feel safe.
even some of my friends (+myself) have even experienced older adults preying on us. eg; stalking us back home; staring at our private areas; sometimes approaching us even when in school uniform.
please help, because this happens to so many people and it needs to stop. some of the people doing this to us may even be teachers or relatives that we look up to.
please help spread awareness on this because as many of our friends have informed us – some if them have been receiving dms/msgs such as these since they were much younger.
thank you for your time."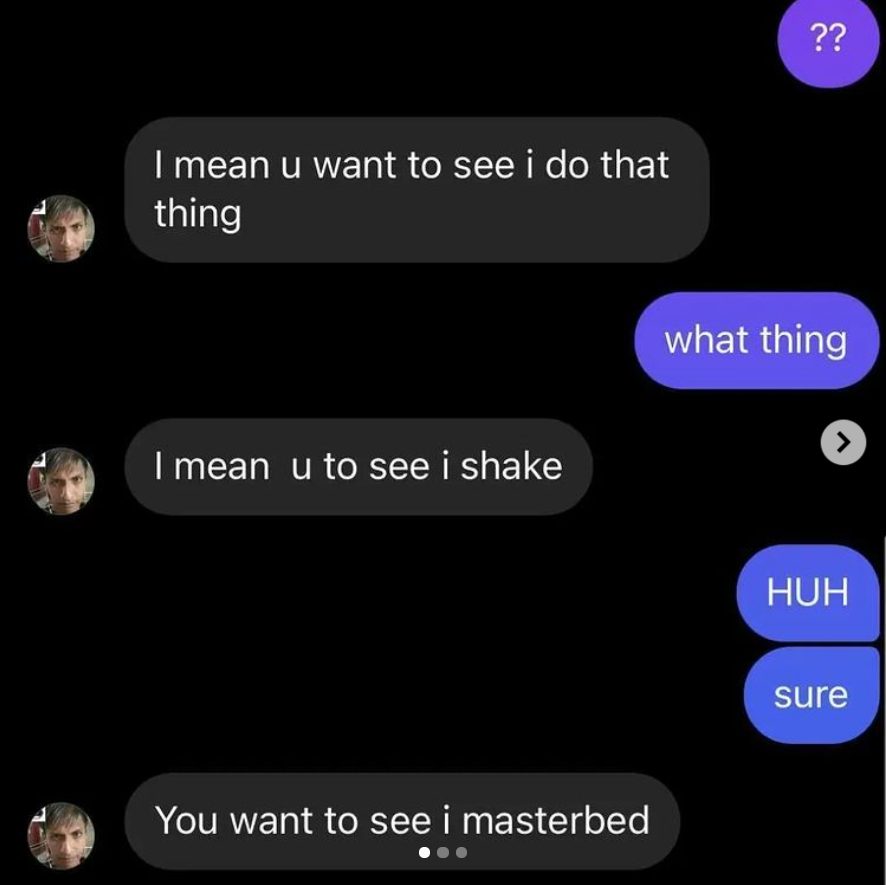 Source: @58centsinmypocket on IG