non Finance, non loan, non property, non banking, non credit card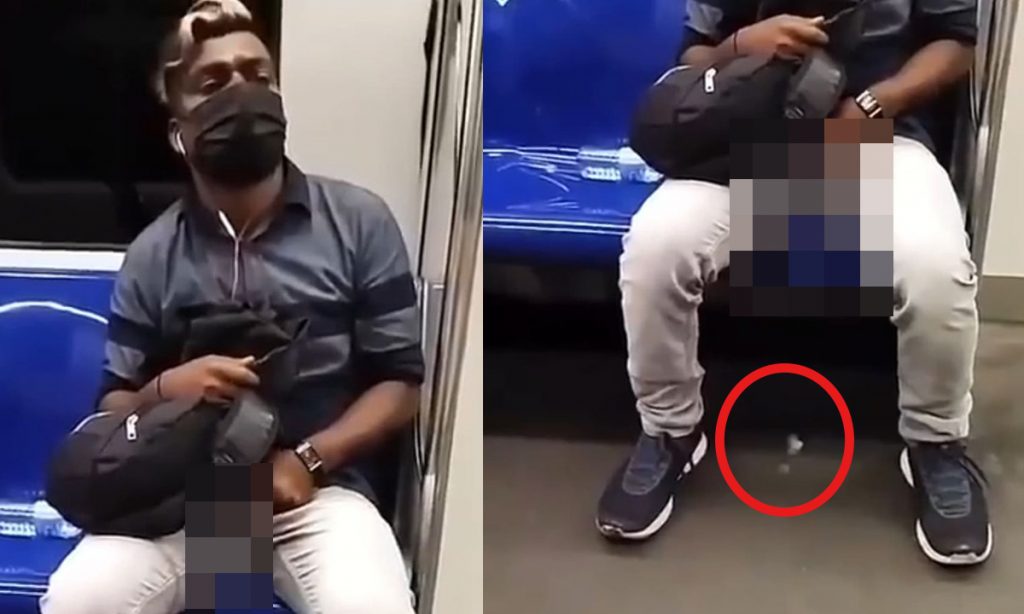 A Facebook user posted a video earlier today(8 April 2021) of a man who was seen exposing his lower part of the body and eventually "finished" or some might even say "happy ending".
The Facebook user who posted the video said that he is disgusted by the man's action in the MRT.
According to the law, appearing in public naked can be fined up to S$2,000 and jailed a maximum of three months. This falls under section 27A of the Miscellaneous Offences (Public Order and Nuisance) Act (MOPONA).
However, as the man was performing an obscene act in public he is liable under  Section 294(a) of the Penal Code, Chapter 224. If convicted, he may be punished with imprisonment for a term which may extend to 3 months, or with fine, or with both.
Due to the nature of the video, The video cannot be posted.