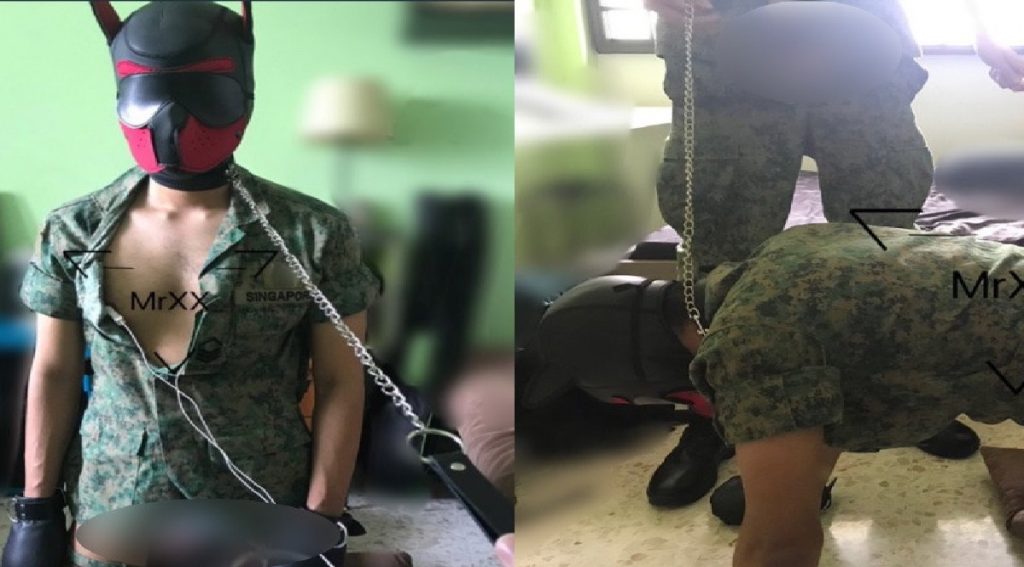 An explicit tweet made by @KingMrXX depicted to men in SAF issued uniforms performing unorthodox sexual acts.
The picture clearly shows 2 men performing BDSM acts in animal roleplay. One of the man is wearing a dog mask with his neck leashed to a chain.
His nipples and his exposed genitals were clamped and hooked up to what seems to be electrical cables. An anal plug can be seen pertruding from his anus.
MINDEF is currently investigating the case.