non Finance, non loan, non property, non banking, non credit card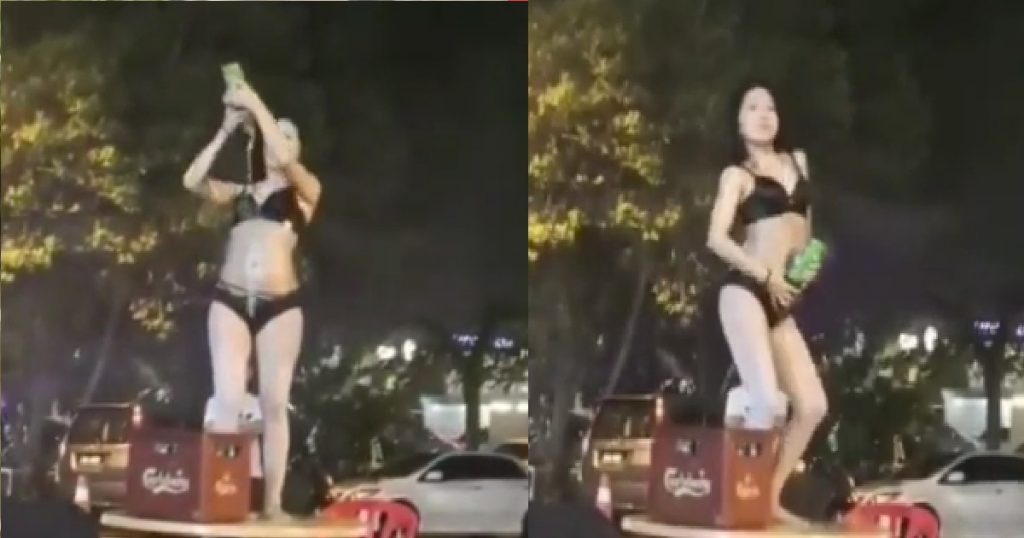 A video surfaced online showing a woman in her bra and panties standing on top of a coffeeshop table.
She could be seen emptying the contents of Carlsberg beer bottles onto herself.
At one point of the video, she even poured the beer into her panties.
FULL VIDEO LOADING…
Image and video source: @ginnasofsengkang on IG