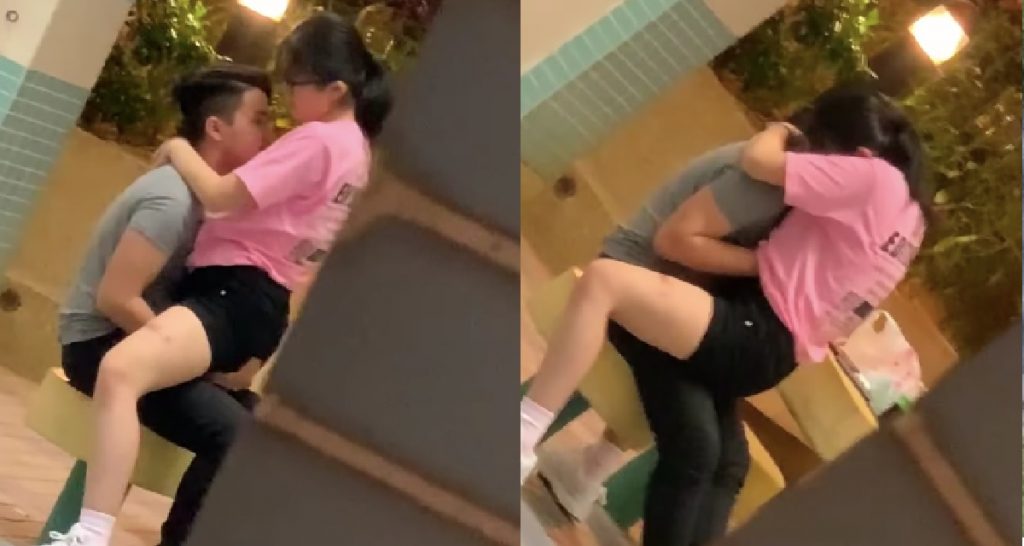 The Facebook page Singapore Eye recently posted pictures of a xiao mei mei and a young punk making out in public at a HDB void deck.
The girl was in a cowboy position while the boy put his hands under the clothes of the xiao mei mei before making out like long lost lovers.
They were seen changing their position several times as the boy was also seen kissing her chest.