Update: The death toll has risen to 11.
10 people were killed in a mass shooting in Los Angeles on 21 January, during a Chinese New Year celebration at a dance hall.
The majority of the victims were middle-aged people in their 50s and 60s, and the suspected gunman has been found dead following a standoff with the police.
The shooting took place on 21 January at about 10.22pm local time, in Monterey Park at the Star Dance Studio, where the majority of the population are Asian people.
5 men and 5 women were killed in the shooting, with another 10 injured sent to the hospital.
The Los Angeles County Sheriff issued a photo of the suspected gunman, as they attempted to track him down before the stand-off with officers.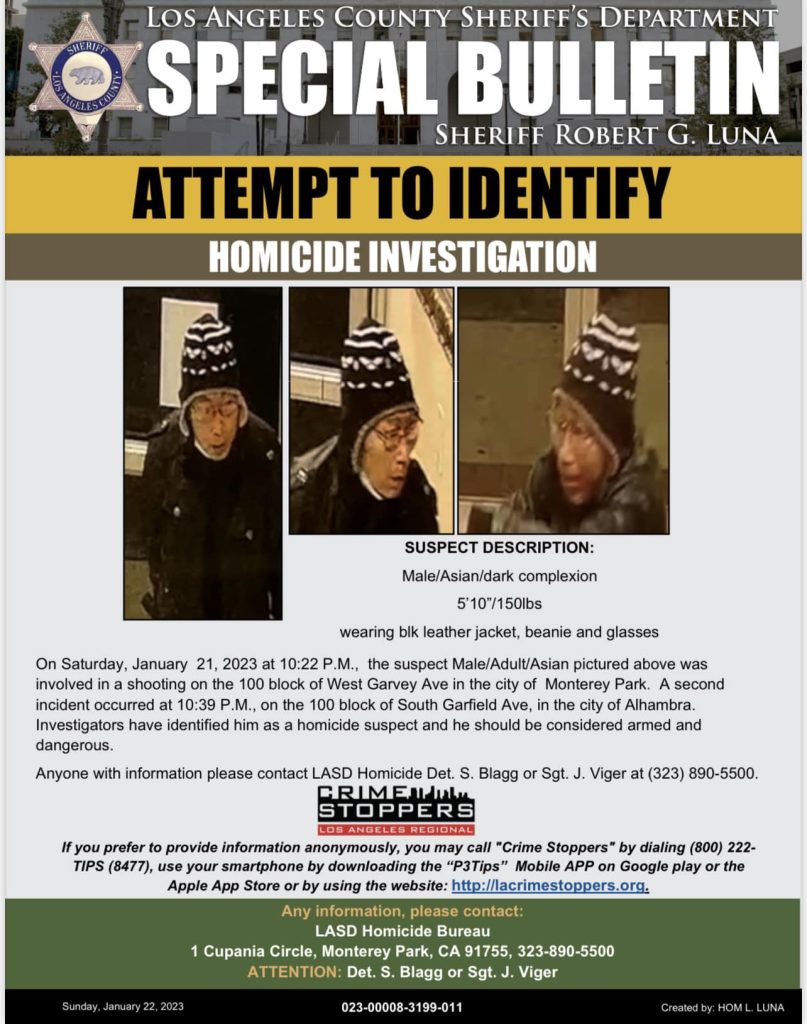 News soon broke about a "tactical incident" in Torrance, Los Angeles, involving a white cargo van that looked similar to the one in the shooting.
Police officers ordered the driver to exit the van, before the man purportedly shot himself inside the vehicle.
Officers then surrounded the van before moving in and searching the vehicle, and the police confirmed that the man inside the van was the suspected gunman.
He was identified as 72-year-old Huu Can Tran.
Photo taken at the Star Dance Studio on Garfield and Garvey in Monterey Park, California, shows extent of the mass shooting — +10 killed.https://t.co/8KDejH0573 pic.twitter.com/bljeefEgTy

— Fox3 Now (@fox3news) January 22, 2023