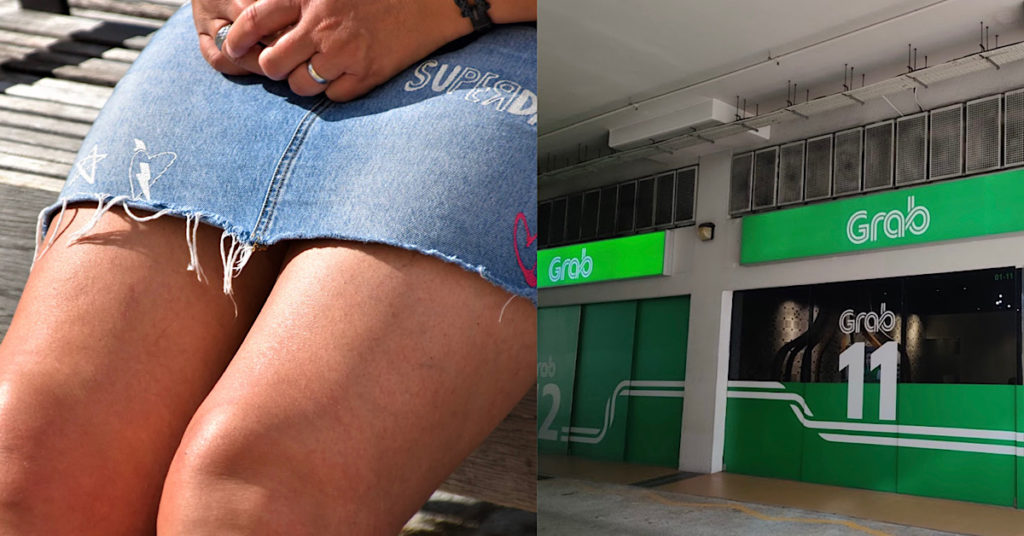 A 14 y.o xmm testified in court on 8 Sep about an alleged incident where she was molested by a Grab Driver back in 2017.
She was 10 when the alleged incident happened between her and Lom Mun Hoi, 47.
Lom was the driver assigned to her Grab booking on August 25, 2017.
Three charges of molestation from two seperate incidents which he contested were brought against him, with the first being an incident where he allegedly touched the groin areas of a then 7 y.o girl on June 14, 2017 in his car at Tampines Mall.
What happened
Lom used his left hand to stroke the girl's right knee two times, once being 10 seconds and the second time being abit longer when the car came to a halt at a red light even when she was seated at the back.
He also allegedly asked the girl to be his Facebook friend and gave her life advice on her family's situation and also gave her three sweets.
The girl had said that she is "generally awkward" with older people and was scared that Lom would do something else.
She left the sweets in a lift while going up to her friend's place as she was wary of them and scared they contained poison.
Her mother eventually found out and made a report to Grab and also a police report about 10 days later, citing that she was busy as a single working mother and did not want her daughter to be affected.
She also said that the girl is now more wary and afraid of "guys" and stays home more.
The case will resume its hearing in November and if convicted of molesting a minor under 14, Lom will possibly receive a jail term of up to five years, get fined and caned or any of the three combinations.
Image source: Google maps and unsplash.com