The Police have arrested two men, aged 25 and 33, for their suspected involvement in a phishing scam involving Singpass.
Between 29 September and 3 October 2022, the Police received several reports of phishing scams involving Singpass, with losses amounting to more than $21,000. In this variant, the victims would receive unsolicited SMSes with the sender's ID containing similarities to Singpass (e.g MySingpass), stating that their Singpass accounts had been or would be deactivated, and that they were required to conduct a facial verification to the account. To do this verification, recipients would be required to log into their Singpass through a link provided in the SMSes. Upon clicking on the link, the victims would be directed to a spoofed Singpass log-in page, where they would key in their Singpass login credentials and Singpass One-Time Passwords (OTPs) received on their mobile phones. Victims would later realise that they had been scammed when they received alerts that their Singpass profiles had been updated or that they had signed up for bank accounts and credit cards without their knowledge or consent. In some cases, unauthorised transactions were charged to the victims' credit cards.
On 2 October 2022, officers from the Commercial Affairs Department mounted an island-wide operation and arrested two men for their suspected involvement in perpetrating the Singpass phishing scam. Preliminary investigations revealed that the duo had allegedly obtained credit cards using the compromised Singpass identity of a victim, which were used to perform fraudulent purchases. Cash amounting to more than $120,000, eight mobile phones, a laptop, several bank cards and 16 SIM cards were seized. The men are believed to be involved in other similar cases involving other victims.
The 25-year-old man will be charged in court on 4 October 2022 with the offence of abetment by conspiracy to cheat with persons outside Singapore, under Section 420 read with Section 120B of the Penal Code 1871. The offence carries an imprisonment term of up to 10 years and a fine. Police investigations against the 33-year-old man are going.
The Police take a serious view of persons who may be involved in scams and frauds, and perpetrators will be dealt with in accordance with the law. The Police would like to advise members of the public to follow these crime prevention measures:
Singpass does not send SMSes containing web links asking you to log in with your credentials (i.e. passwords and OTPs);

Users can verify the authenticity of claims to update or otherwise validate their Singpass account by checking the official Singpass hotline at 63353533 and press "9" for 24-hour scam support. Ensure that the Singpass website domain you are accessing is singpass.gov.sg, with a 'lock' icon in the address bar;

If you suspect that your Singpass account has been compromised, reset your Singpass password immediately;

Never disclose your personal or Internet banking details and OTPs to anyone; and

Report any fraudulent transactions to your bank immediately.
For more information on scams, members of the public can visit scamalert.sg or call the Anti-Scam Hotline at 1800-722-6688. Anyone with information on such scams may call the Police Hotline at 1800-255 0000 or submit information online at www.police.gov.sg/iwitness.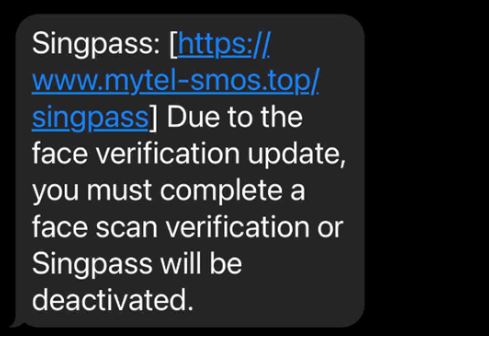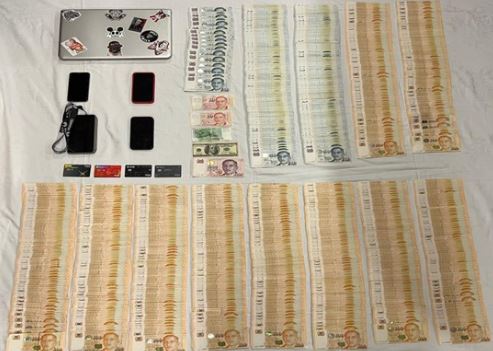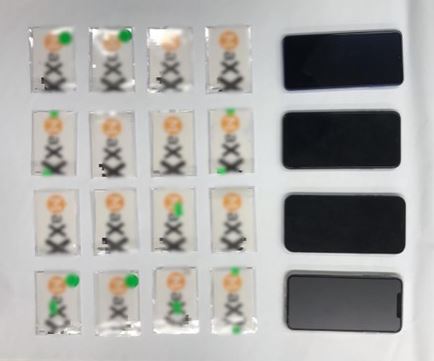 PUBLIC AFFAIRS DEPARTMENT
SINGAPORE POLICE FORCE
04 October 2022 @ 1:00 PM