A 23-year-old Malaysian girl, Khoo Yee Joo, who was working as a Chinese tutor in Singapore, went missing earlier this week on 16 January.
Her family and friends made a police report and they posted an appeal online and gathered information, attempting to try to find her.
She was last seen with her colleagues on 16 January at the bus stop opposite Chai Chee Industrial Park at around 6pm.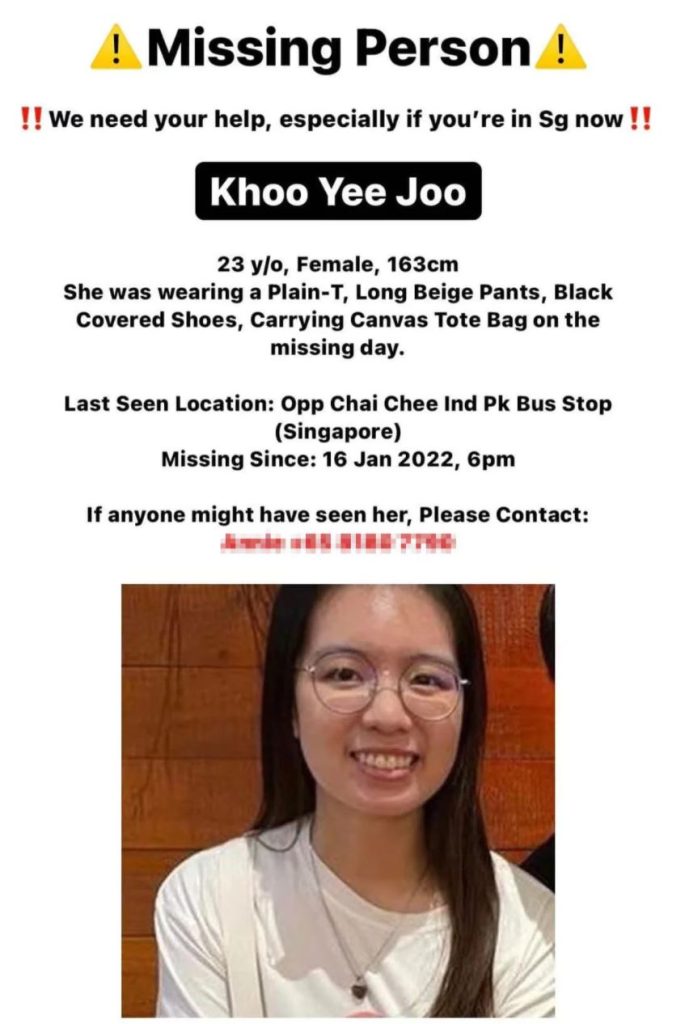 Found dead
On the night of 18 January, Khoo Yee Joo's body was found by the police in the waters of Sungei Api Api.
She was pronounced dead at the scene by paramedics after her body was brought onto the shore.
Preliminary investigations have confirmed the deaceased's identity as Khoo, and the police have ruled out the possibility of foul play.
Recap