A 23-year-old man who was meeting up with his online buyers, was robbed by men who were armed with weapons such as parangs and axes at a building in Johor Bahru on Monday morning.
The incident happened on 13 march at about 945am and was captured on camera by a member of public who was in the vicinity at the time.
The victim's pickup truck was seen in the video being trapped in between a white car and another black car, blocking him off from escaping.
Three men donning what appears to be cowboy hats then went ahead and smashed his vehicle, breaking the windows and forcing the doors open.
The victim, in a bid to escape, tried to accelerate and reverse his vehicle to flee from the two cars that were blocking him off and trapping him inside.
Meanwhile, the robbers continued to attack the victim and swing their weapons at him.
Eventually, the victim managed to squeeze his way through the front, but unfortunately his vehicle then broke down a short distance away after escaping.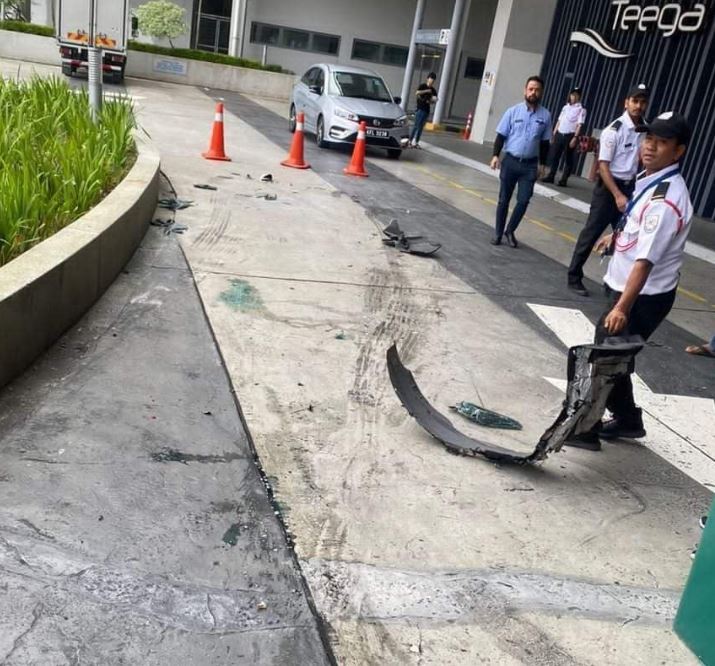 The robbers then managed to catch up to the victim and a struggle then ensued, with the robbers getting away with what appears to be a bag of money.
The victim was left injured, with blood all over his face, according to photos taken of the aftermath of the robbery.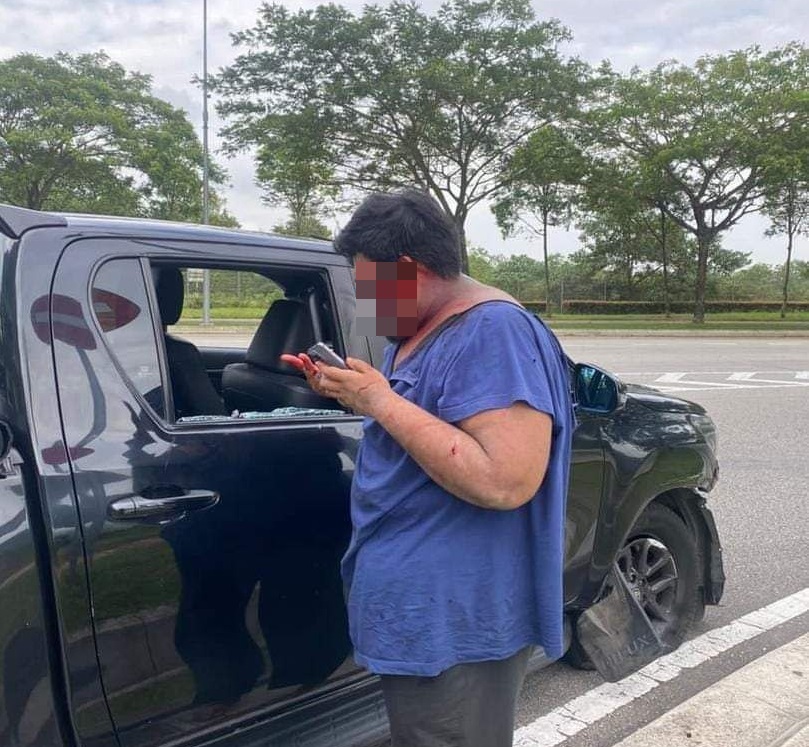 China Press reported that the Malaysian police arrived a short while after and a high-speed chase with the robbers soon ensued.
One of the robbers was arrested after his car lost control and crashed into Horizon Hills at about 10.15am, and another suspect was then arrested later that day at about 9pm at Gelang Patah.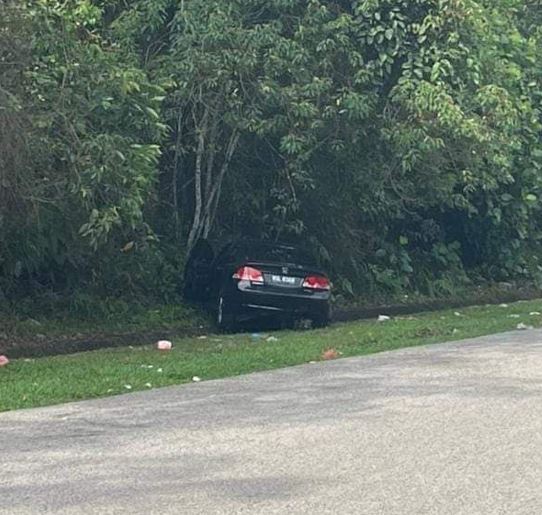 The two suspects are aged 40 and 45, with the police still looking for three other suspects who are at large.
The weapons that were used in the robbery were also seized, along with the stolen money of RM10,000.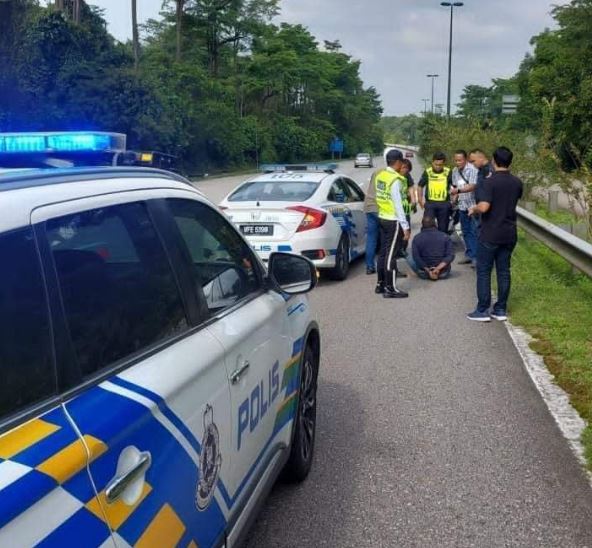 FULL VIDEOS LOADING…