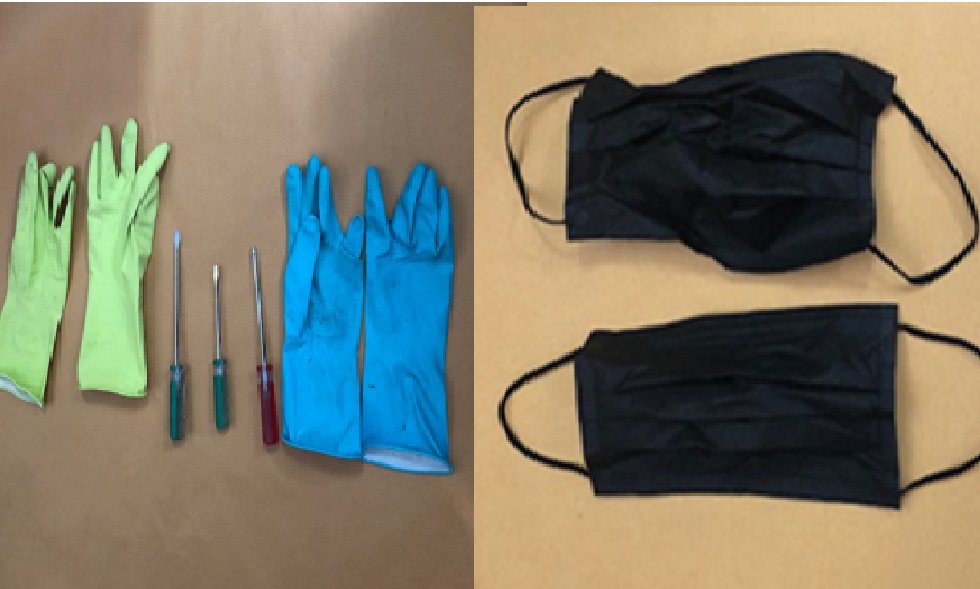 According to a Police media release, a 25-year-old man has been arrested after allegedly trying to break into a house and theft at night.
The incident happened on the 8th of November 2019, The police received a report at around 10.55 pm that a condominium located at Bukit Timah Road has been broken into through the balcony of the unit.
Although no valuables were stolen, doors at the balcony show signs of forced entry.
Various Police divisions from Bedok & Clementi were able to identify the suspect at arrested the men on the 10 of November 2019 at Geylang Lorong 3. Investigations revealed that the man is also involved in similar cases.
The police found two pairs of rubber gloves, three screwdrivers, and two black facemasks believed that it was the tools used to commit housebreaking.
The 25-year-old will be charged in court tomorrow, if convicted of housebreaking and theft by night he is looking at a sentence of up to 14 years.