The Central Narcotics Bureau (CNB) has arrested three Singaporean men in raids over two days which led to drugs worth more than 7kg confiscated.
The total value of the drugs are worth $768,000 and consists of 3,862g of Ice, 1,873g of cannabis, 1,083g of ecstasy in tablet form, 35 Erimin-5 tablets and 452 LSD (lysergic acid diethylamide) stamps.
The total amount of Ice confiscated can feed about 2,210 drug abusers in a span of a week,
Suspect arrested along Lavender Street
Officers from the CNB raided a hotel which led to the arrest of the first suspect along Lavender Street.
A 48 year old man was arrested in the raid and led to a building at Hougang Ave 3 and it led to the discovery of drugs consisting of 1014g of Ice and 844g of ecstasy tablets found in a locker in the premises.
Some of these drugs were hidden in the form of packages of coffee beans.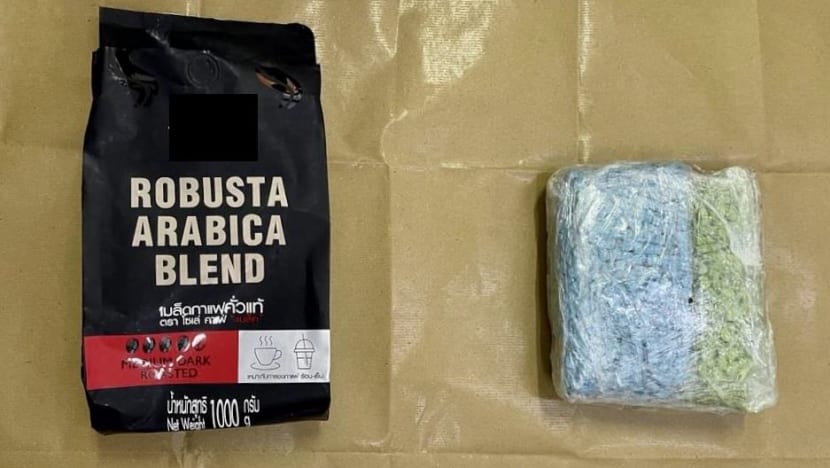 Two more arrested
Another two suspects, aged 38 and 58 respectively were also arrested in the same place on the night of the operations.
The 38 year old man was then brought to his home in Smith Street where more drugs in the form of 20g of cannabis and drug instruments were found.
The 58 year old man was brought to his home in Anchorvale Road where 2,848g of Ice, 1,853g of cannabis, 239g of ecstasy tablets, 35 Erimin-5 tablets, 452 LSD stamps and drug instruments were found.
Investigations ongoing
Deputy Director of CNB Operations, Assistant Commissioner Leon Chan, mentioned that in the current region, there are drug producers which are providing drugs in larger quantities.
Traffickers intending to bring them into Singapore will be severely dealt with with Singapore's law.
Investigations on the three arrested parties are still in progress.
Image source: CNB