In a recent incident that unfolded on 27th September 2023, the Singaporean Police apprehended three individuals aged between 22 and 35 on charges of possessing scheduled weapons without lawful purpose. This startling incident occurred at approximately 4 am, when the Police received a distress call regarding a group of armed individuals at a local coffeeshop situated along Upper Cross Street. Preliminary investigations revealed that the altercation stemmed from a dispute between two groups of men. However, what followed was a cause for concern as one of the groups, consisting of the three arrested men, returned to the scene allegedly armed with weapons, leading to a tense confrontation with the other group.
The Arrest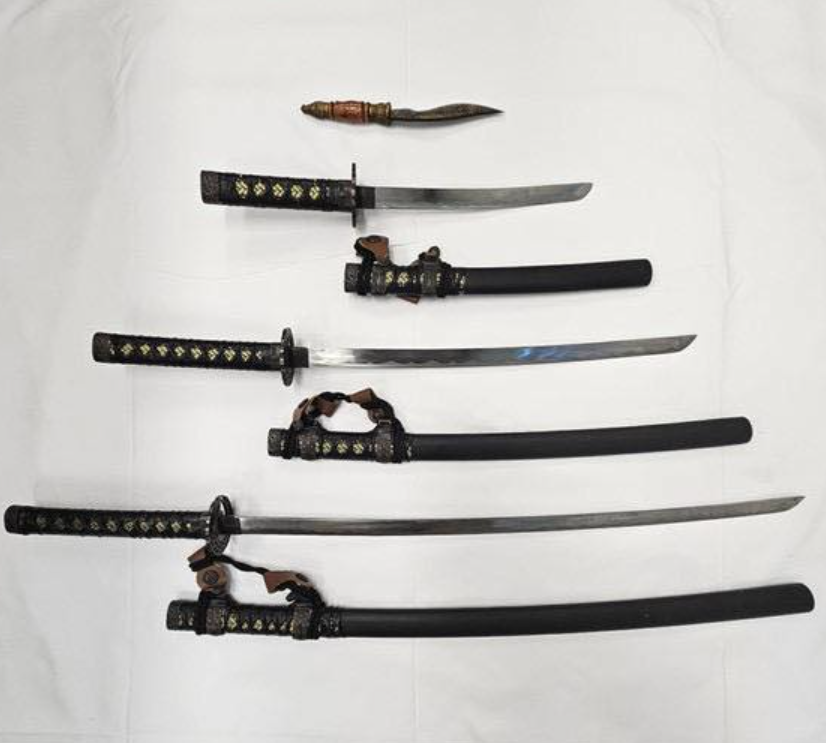 The swift response of law enforcement was crucial in resolving this potentially dangerous situation. Through meticulous ground enquiries and the assistance of surveillance footage captured by Police cameras, officers from the Central Police Division were able to establish the identities of the three suspects. Subsequently, they were apprehended on the very same day. The evidence collected during the operation was equally compelling, as it included the confiscation of three katanas and a kukri, which were seized as case exhibits.
Legal Consequences
The trio is now slated to face charges in court on 29th September 2023 under Section 7(1) of the Corrosive and Explosive Substances and Offensive Weapons Act 1958. This section specifically pertains to the possession of scheduled weapons, and those found guilty could face severe legal consequences.
The Significance of This Arrest
The arrest of these individuals for the possession of scheduled weapons highlights the relentless efforts of the Singaporean Police to maintain law and order in the city-state. Possession of such weapons without lawful purpose poses a significant threat to public safety, and the authorities take this matter very seriously. This incident serves as a reminder that law enforcement is vigilant and committed to ensuring the safety of its citizens.
Source: Singapore Police Force