MAN ARRESTED FOR HOUSEBREAKING AND THEFT
The Police have arrested a 32-year-old man for his suspected involvement in a case of Housebreaking to commit Theft and Mischief by Fire.
On 22 May 2023 at about 6.30 am, the Police were alerted to a case of a shop on fire at Toa Payoh Central. After the fire was extinguished, the staff discovered that cash amounting to S$60,535 was missing from the safe box located within the shop premises.
Through extensive ground enquiries and with the aid of images from Police cameras and CCTV footages, officers from Tanglin Police Division established the identity of the culprit and arrested him in the vicinity of Victoria Street on the same day.
Cash amounting to S$16,700, in $100, $50, and $10 denominations, were recovered from the man and seized as case exhibits. His electronic devices and apparels used during the alleged offence were also seized.
The man will be charged in court on 24 May 2023 with the offence of Housebreaking and Theft under Section 451 of the Penal Code 1871. The offence carries an imprisonment term of up to 10 years and a fine. The offence of mischief by fire under Section 435 Penal Code 1871 carries an imprisonment term of up to 7 years and a fine.
The Police would like to advise all property owners to adopt the following crime prevention measures:
Secure all doors, roller shutters, windows and other openings with good quality grilles and padlocks when leaving your premises unattended, even for a short while.
Refrain from keeping large sums of cash and valuables in your premises; and
Install a burglar alarm, motion sensor lights and/or CCTVs, to cover the access points into your premises. Ensure that they are tested periodically and are in good working condition
Photo of seized exhibits ▼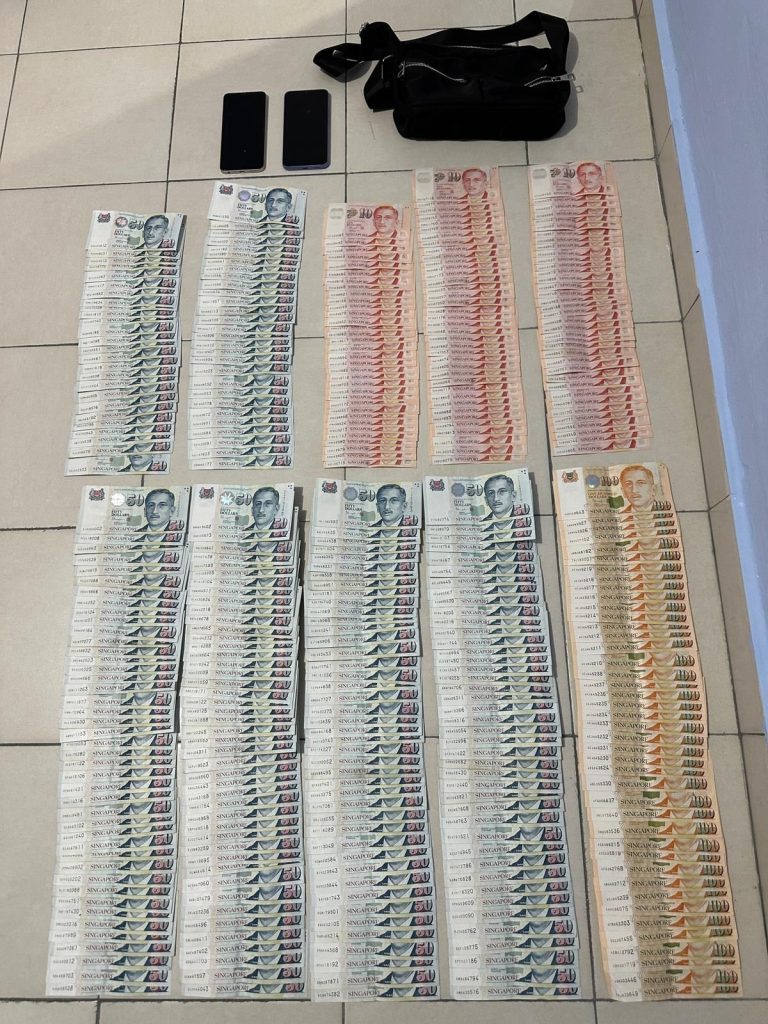 PUBLIC AFFAIRS DEPARTMENT
SINGAPORE POLICE FORCE
23 May 2023 @ 6:20 PM