FOUR MEN ARRESTED AND SIX PERSONS INVESTIGATED FOR THEIR SUSPECTED INVOLVEMENT IN MONEY LAUNDERING ACTIVITIES LINKED TO RENTAL SCAMS
In an island-wide enforcement operation conducted on 5 and 6 December 2022, officers from the Commercial Affairs Department arrested four men, aged between 16 and 50, for their suspected involvement in money laundering activities. Another three men and three women, aged between 21 and 40, are being investigated for their suspected involvement in the money laundering activities.
Between March and June 2022, the Police received information that criminal proceeds arising from rental scams were purportedly credited into several bank accounts which had received criminal proceeds amounting to more than $900,000.
Preliminary investigations revealed that two men, aged 49 and 50, have allegedly facilitated in the money laundering by withdrawing money (criminal proceeds) from the fraudulently obtained bank accounts with ATM cards and later depositing them into other bank accounts. Further investigations also indicated that the other five men and three women, aged between 21 and 35, had allegedly relinquished their bank accounts and ATM cards, which were used by the two men to withdraw money. Case exhibits such as ATM cards and bank tokens were found and seized from the possession of the two men.
The 50-year-old man will be charged in court on 7 December 2022.The offence of assisting another to retain benefits from criminal conduct under Section 51 of the Corruption, Drug Trafficking and other Serious Crimes (Confiscation of Benefits) Act 1992 carries a fine of up to $500,000, an imprisonment term not exceeding 10 years or both. Investigations against the other six men and three women are ongoing.
The Police will not hesitate to take action against anyone involved in arrangements to allow his or her bank accounts to be used for illegal purposes such as the laundering of criminal proceeds. To avoid being an accomplice to crimes, members of the public should always reject requests by others to open and/or sell bank accounts, or receive money in their bank accounts, as they will be held accountable if these are linked to criminal activities.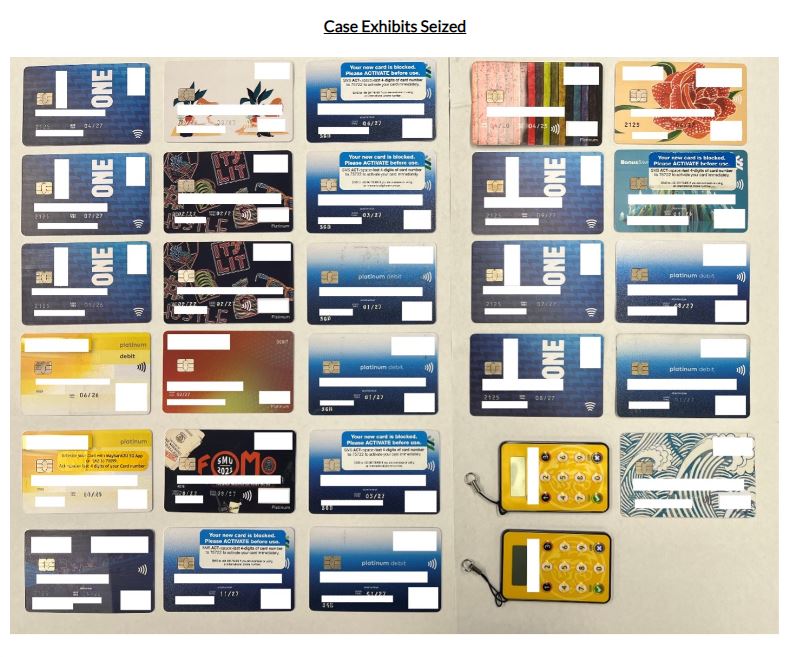 PUBLIC AFFAIRS DEPARTMENT
SINGAPORE POLICE FORCE
06 December 2022 @ 7:52 PM