About 950,000 HDB households in Singapore are set to receive their GST Voucher (GSTV) – U-Save rebates this month (January).
This is part of the $900 million household support package that was announced during last year's Budget 2021 that aims at providing support to families during the current uncertain period brought about by the pandemic.
The household would've gotten a special payment of an additional 50% of their regular GSTV – U-Save for the financial year of 2021 that was credited in April and July last year.
The regular U-Save and U-Save special payments totaled to about $460 million in rebates for this financial year.
Alongside the GSTV – U-Save special payment and the payout in January, one and two-room HDB households would've gotten rebates equivalent to about 4.5 to 6 months of their utility bills.
Three and four-room HDB households would've gotten about 1.5 to 3 months of rebates on their utility bills.
Minister of Finance Lawrence Wong will be unveiling Singapore's Budget 2022 on 18 February.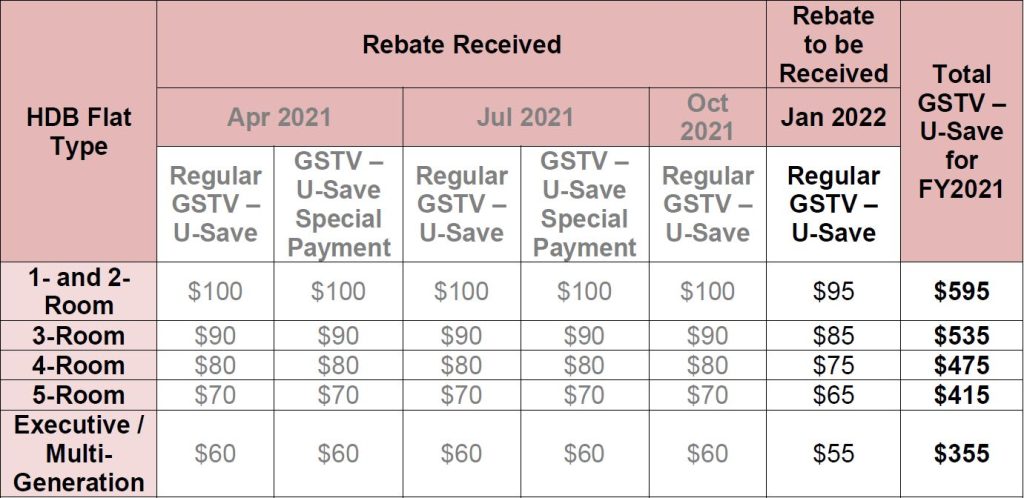 Related