SFA has detected the presence of undeclared allergens in the following products:
1. Egg white and wheat flour in Fukutoku Seika soft cream wafers imported by Sinhua Hock Kee Trading Pte Ltd;
2. Sulphur dioxide in ABC Sweet Soy Sauce imported by New Intention Trading Co, and
3. Sulphur dioxide in ABC Sambal Ayam Goreng Sauce imported by Arklife Distributors Pte Ltd.
Product Images: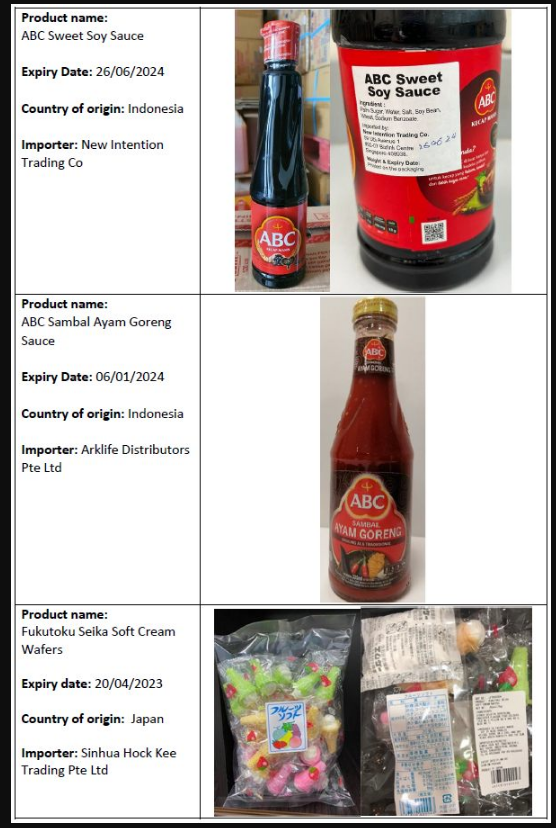 As a precautionary measure, SFA has directed the importers to recall the implicated products. The recalls are ongoing.
The presence of sulphur dioxide, egg white and wheat flour allergens does not pose a food safety issue to consumers at large, except for those who are allergic to these allergens. Consumers who have purchased the affected product, and who are allergic to the allergens, should not consume it. Consumers may contact their point of purchase for enquiries.