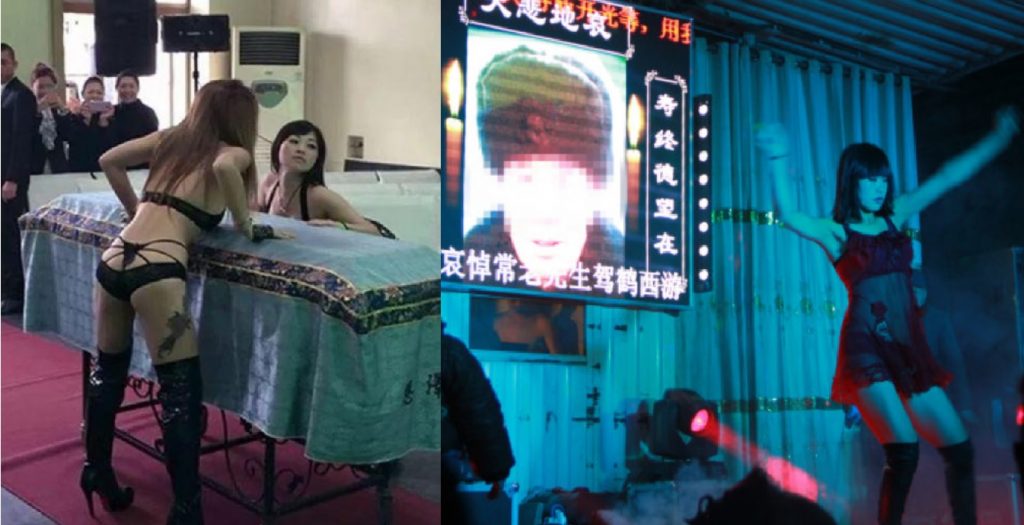 In Africa, we have people dancing to funerals but in China they have strippers dancing in funerals.
This is not a joke it is an actual ceremony in parts of China, but such practised is not welcomed by the authorities. China authorities have been cracking down on funeral ceremonies since 2015.
The authorities considered it as "obscene and vulgar performance"
They do it in weddings, funerals and temple events.
China govt even had to allocate manpower to address complains from such ceremonies, even a hotline was set up to expose such ceremonies and it comes with a reward.