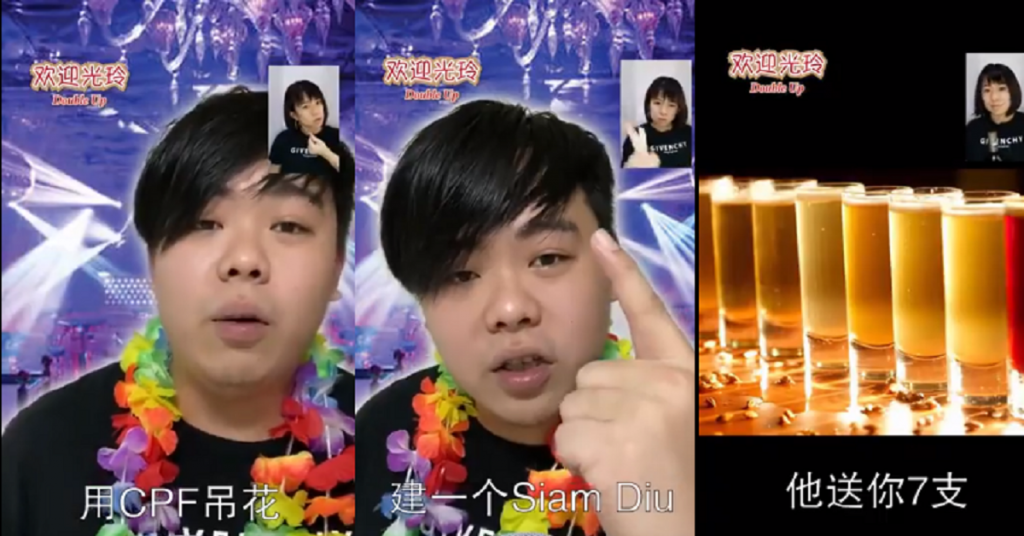 A video has recently surfaced on Facebook which shows an Ah Beng who plans to run for election. He spoke about contents that were reflected in his manifesto which would attract many of the young voters out there. Here is a summary of his manifesto.
If you do elect him into power, he will ensure that all individuals will be able to purchase flower garlands using their CPF at all flower joints in Singapore.
If you marry a wife who is of Thai or Vietnamese origin, all Singaporeans will be eligible for a free HDB flat. He stated very specifically that this is considered a wedding gift for the couple.
He will allocate the country's budget to open up a Thai disco in every district. He also goes on to state that he will open a deluxe size karaoke outlet as well in every two districts. He said that by doing so, individuals would be happier and that would lead to a more productive workforce.
Thai Disco and KTV Grant. This new grant would give first-time buyers and $80,000 subsidy grant if they stay in the vicinity of a Thai Disco or a KTV outlet(Approx 20km).
Alcohol consumption Policy. The purchase of alcohol would be from 8 am in the morning till the following morning at 7 is. The candidate the 1-hour difference would be considered a toilet break where people would be able to relieve themselves after the excessive consumption of alcohol.
Happy hour policy. 9 am to 8 am will be considered a happy hour. A purchase of 1 bottle of beer will come with 7 free bottles of beer.
An upgrade of the existing cash and GST voucher with a free Salawalawalaski Casio watch. I guess he meant Swarovski watch. This would come with a free light.
He ended his speech by asking all Singaporeans to vote for 'Lim pei'. Vote for 'Siam Diu'. And vote for 'KTV'. It is up to all Singaporeans to make the right and correct choice. Remember to do your part.
FULL VIDEO LOADING….