So High, a KTV pub at Hotel Chancellor in Orchard, took to Facebook to name and shame a customer who has been harassing their staff and refusing to pay for his drinks.
The man purportedly claimed that he knows the boss of the pub and asked for a discount for 6 cans of Carlsberg, but the boss says he doesn't know him.
He allegedly harassed the pub's staff and asked to sell their panties online, as well as asking to borrow $2,000 from one of their waitresses.
He also booked a table but then disappeared for hours, leaving the pub unable to do business for that table that he was occupying.
The man also made a mess at the pub by spitting on the floor and throwing pumpkin seeds everywhere, as well as ordering multiple beer towers without paying before leaving.
He promised to pay at a later date but then blocked the pub owner.
Here is what they said
Congratulations on being the first person to make it to our ban list!
1. Came in multiple times before our opening, opened 6 cans of Carlsberg (asked for discount saying that he knows me but I don't even remember him), kept balance for 3 other visits.
2. Harassed our staff multiple times, asking them to sell their panties online etc.
3. Occupied 1 table then disappear for several hours on multiple occasions, blocking us from having more business for that 1 table
4. History of Wechatting one of our waitresses, wanting to borrow $2000 from her
5. Came in with his 'wife' yet kept trying to hit on our waitresses, and when none of the waitresses wanted to entertain him he kicked up a fuss
6. Came in with some unruly friends, ordered cans of beer, drank some and asked to return the rest, and insist on sitting on the VIP reserved sofas.
7. Made a mess by spitting on the floor and throwing pumpkin seeds shells everywhere
8. A few times he left without paying for his pathetic bucket then when confronted instead of paying like a normal human he transfered to me ask me to pay
9. On his last visit, he ordered multiple beer towers, then left without paying. When confronted via text, he said that he was "… drunk and will transfer tomorrow."
We were very patient and waited, after 1 week he decided to block us.
We've heard many stories about this man, and being a new establishment we try to be nice and serve everyone equally. But we're also running a small business here so we won't hesitate to take action on patrons that come in here to cause trouble.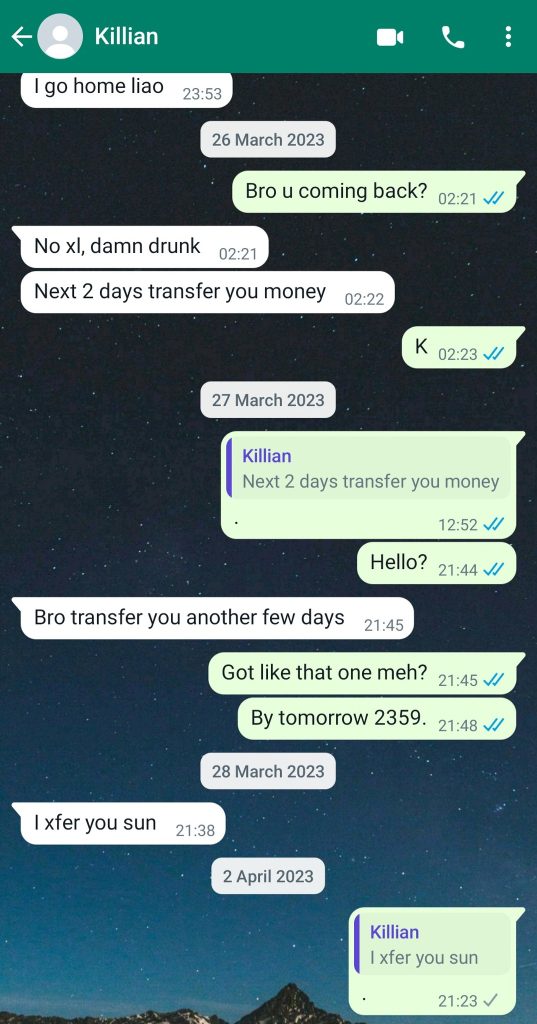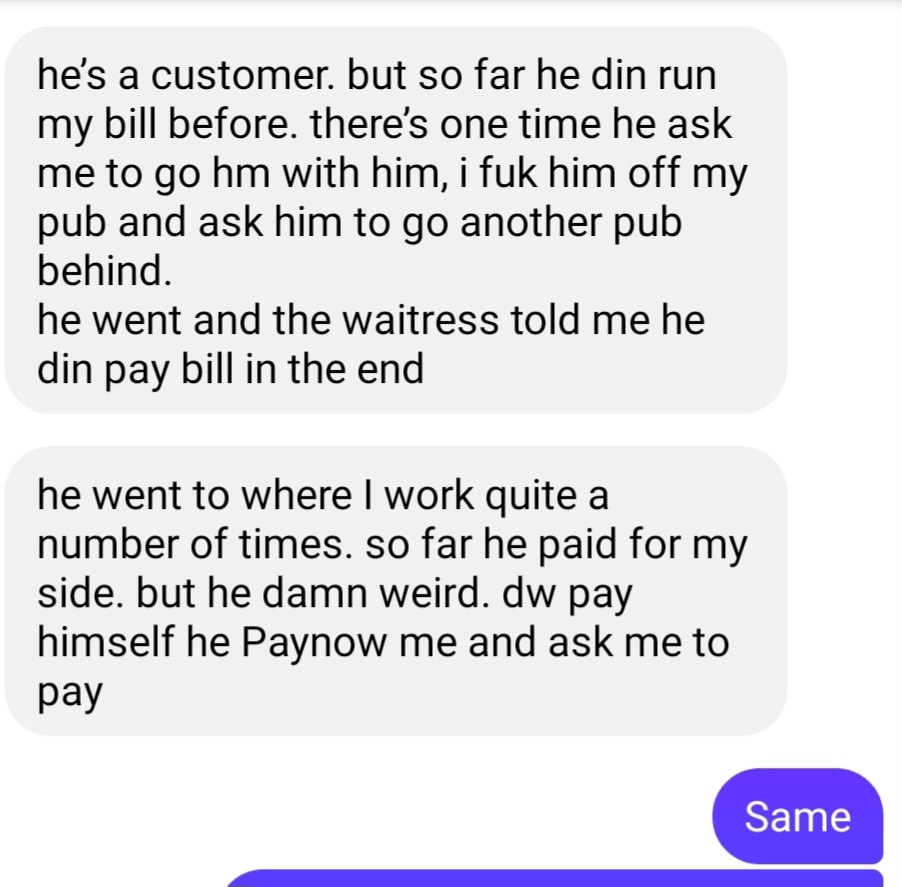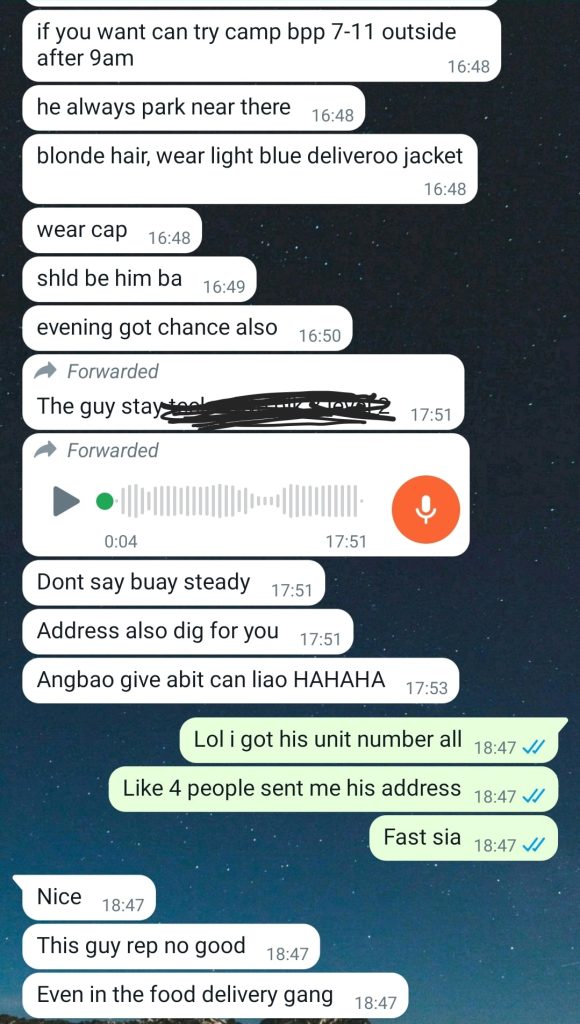 Source: So High