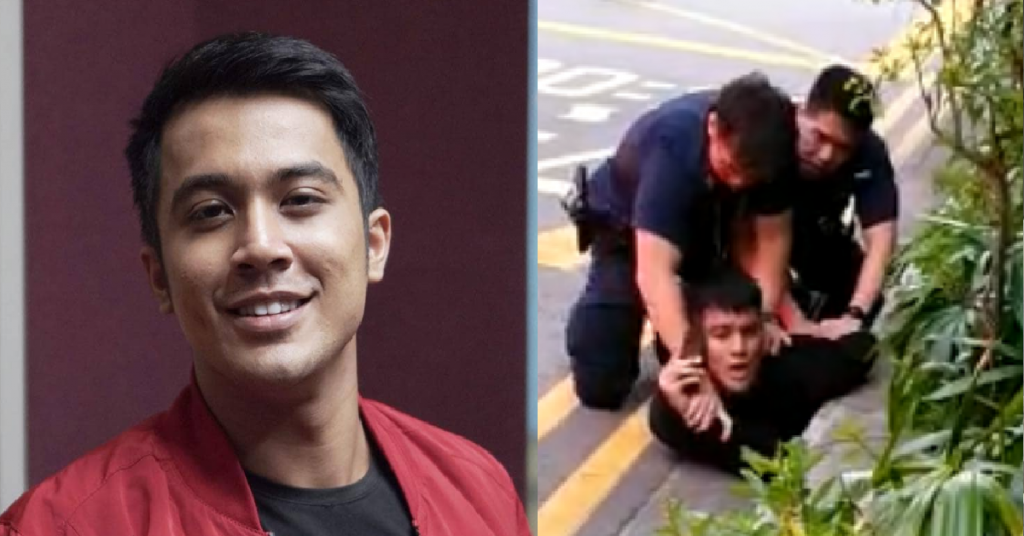 Singaporean actor and singer Aliff Aziz, pleaded guilty to theft and behaving in a disorderly manner in public earlier today (August 7), with a third charge of stealing a pack of cigarettes as well as a lighter from a man at Plaza Singapura's Starbuck to be taken into consideration during sentencing.
Stealing from a friend
The first case happened on Jun 7 2019, when Aliff, 29, met Indonesian actress Raja Yunika Perdhana Putri, 32, inside her hotel room at Studio M Hotel to discuss how she could help his music career in Indonesia.
Aliff was a freelance singer back then, who was based in both Singapore and Malaysia.
Raja then went up to the second level of the hotel room, leaving her handbag downstairs. Aliff then opened her bad and took the money inside, amounting to about SGD$394.
When she confronted him about the missing money, he denied stealing it and she subsequently made a police report.
Aliff later admitted that he was responsible for the theft and explained that he needed the money.
Public nuisance
Aliff pleaded guilty to the second case, which happened a few months after his thieving debacle.
Two officers heard a commotion at about 5.30am on November 10, 2019 near Orchard Towers and saw an intoxicated Aliff shouting and gesturing towards someone, the officers then advised him to calm down, to which he did. They followed him from a distance to make sure he was well behaved but at around 6.25am, Aliff started shouting and gesturing at passers-by.
He also kicked out at a taxi, although the vehicle didn't sustain any damage.
The police advised him to calm down (again) but this time their words fell on deaf ears, he continued his disorderly ways. He then met with an acquaintance and got into a scuffle, that's when the police intervened and arrested him.
IMH assessment
Mt Murali Pillai, who is acting as Aliff's lawyer, requested for a mandatory treatment order suitability report and added that Aliff regrets his actions and that he was under a psychiatric condition.
District Judge Victor Yeo called for the report, which means that he (Aliff) would be required to attend assessment at IMH.
Aliff's lawyer, Murali Pillai, had asked for a mandatory treatment order suitability report, reported CNA.
Murali added that Aliff was labouring under a psychiatric condition and regrets his actions.
District Judge Victor Yeo called for the report.
This means that Aliff will be required to attend an assessment at the Institute of Mental Health (IMH).
According to The Straits Times, he is now out on bail of S$10,000 and will return to court on Sep. 14.