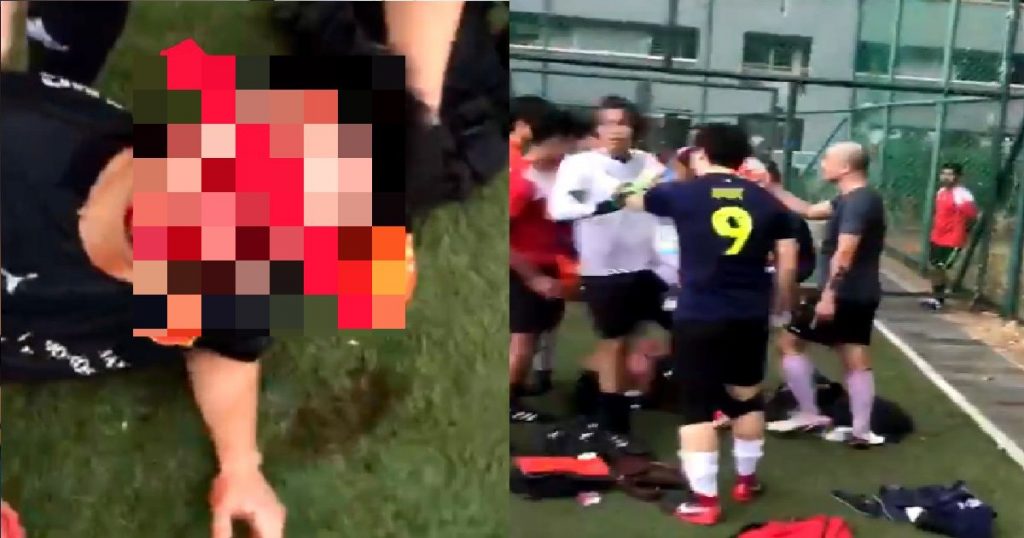 Nicholas Amet Wen Cai, 31-years-old was sentenced on September 7 to four weeks of jail for one charge of voluntarily causing hurt.
He reportedly headbutted an opponent during an amateur football match, causing him to fall to the ground and faint after losing too much blood.
Amet was the team captain as well as coach for his football team, named FC138, whom he led out in a football match against Ranger United at East Spring Secondary School last year, on February 17.
A heated argument broke out five minutes before the game ended, when Amet's teammate committed a foul.
Both teams' players started pushing each other in the field and Amet was trying to protect his teammates by pushing away the players from Ranger United.
A Ranger United goalkeeper then ran towards the group and "jump-kicked" one of the FC138 players, and the fight got worse, that was when Amet and the Victim, 34-year-old Yang Yan Hua, started swearing, pushing and shoving each other.
Amet then headbutted the victim, causing him to fall down. Yang then started bleeding profusely and fainted.
Amet and his teammates then fled the football field.
The police arrived after being alerted to the fight and found the victim unconscious, he then woke up shortly after and was admitted to hospital with a nasal bone fracture, swelling and eyebrow laceration.
Amet admitted to headbutting the victim with the intention to hurt because he was "feeling angry and agitated in the heat of the moment" as Yang was "standing close to him".
For voluntarily causing hurt, he could have been jailed for up to two years, fined up to S$5,000, or both.