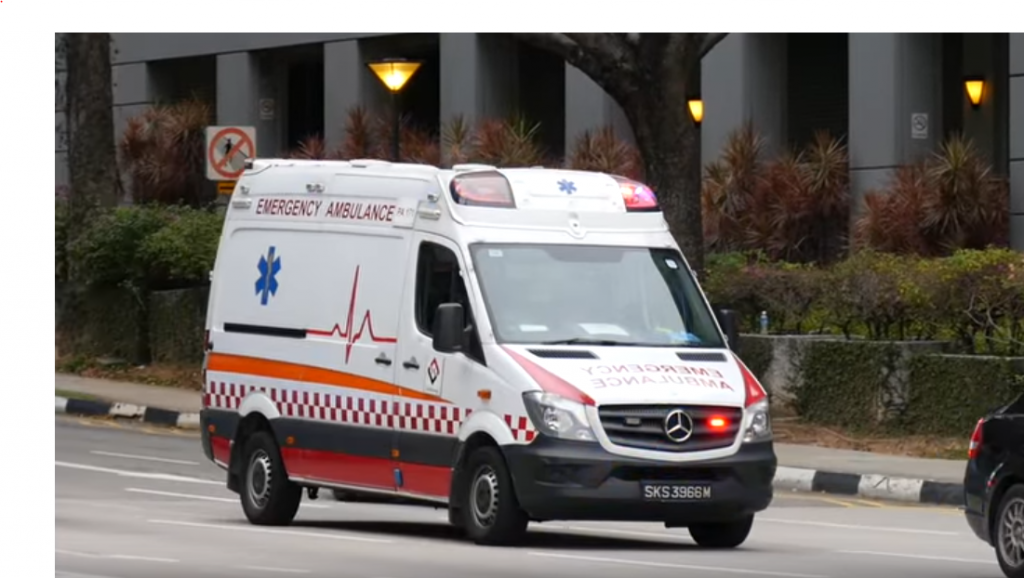 A conversation I had with my Grab driver this evening:
Me: How's your day?
G: OK lah but I saw something that really broke my heart today.
Me: Oh no, what is it?
G: I was at a coffeeshop today having my lunch and I saw an ambulance driver Uncle walk in with his mask and uniform. I tell you, he looked damn tired. He walked over to a stall to buy food and they turned him away man.
Me: What?!
G: He walked back to his ambulance. I caught up with him. I'll admit, I kept my distance caus I'm also scared… I have kids. I asked him what he want, I buy for him. He said "I just want chicken rice". 4 days he work 12 hours straight and has been eating biscuits here and there to keep himself full while driving around. He just wanted a pack of chicken rice today. So I buy for him and as I was walking towards him, he tell we "it's ok, don't come any closer.
You leave the packet on the floor. When you go back to your car, I will pick it up." I was so heartbroken. He shared with me that he's been so worried that he's not gone home for 4 days to see his family. After he finishes his shift, he showers at the hospital and sleeps in his ambulance. And then repeat… Really broke my heart.
These men and women at the frontline really deserve our respect and in times like these, we need to be supporting them instead of turning them away. Hats off to these brave heroes.