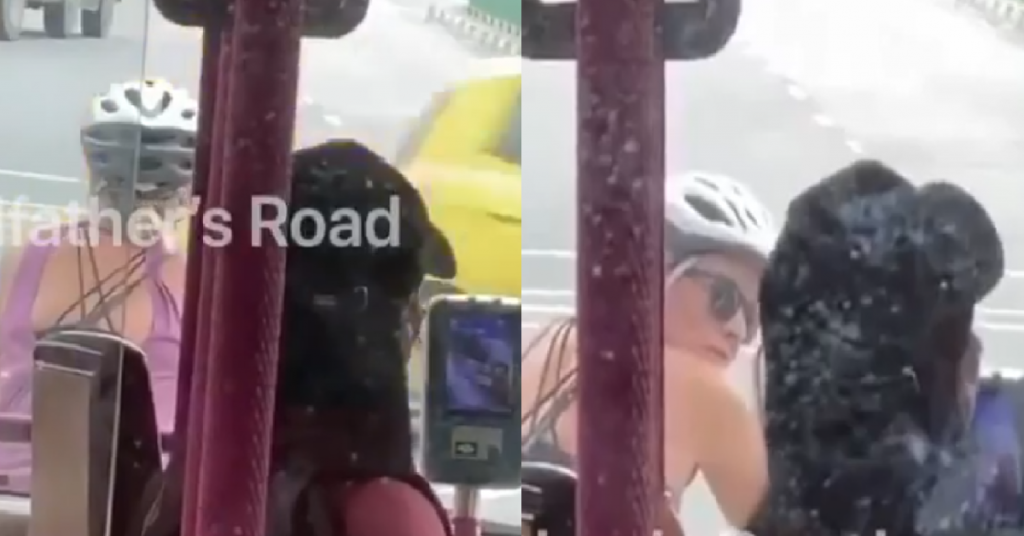 A video is circulating online on Facebook, showing a Caucasian woman cycling on her bicycle.
According to Facebook page My Grandfather's Road, she was allegedly blocking the path of an SBS bus and subsequently engaged in a staring contest with the driver before she cycled off and went on her merry way.
It is unknown who the woman is and where the incident happened.
FULL VIDEO LOADING…