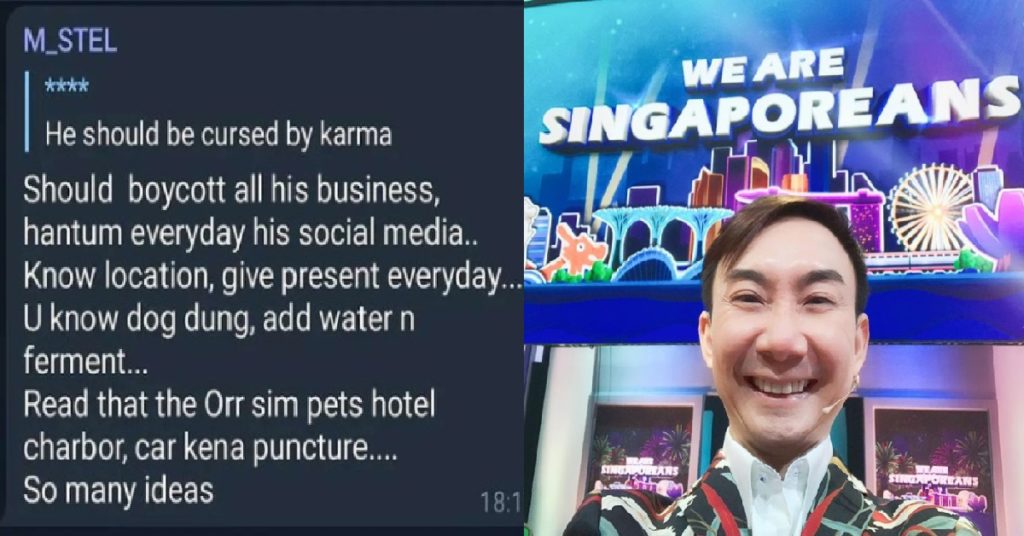 Following Hossan Leong calling out the Anti-Vaccinators on his Twitter page, it appears that he is now being targeted by them.
Leong said in a Twitter post, quoting the Straits Times:
"'It is the estimated 500,000 people who are eligible but have chosen not to get vaccinated who are threatening the healthcare system'
And thus holding us back from opening up properly. why are we being held hostage by these people?"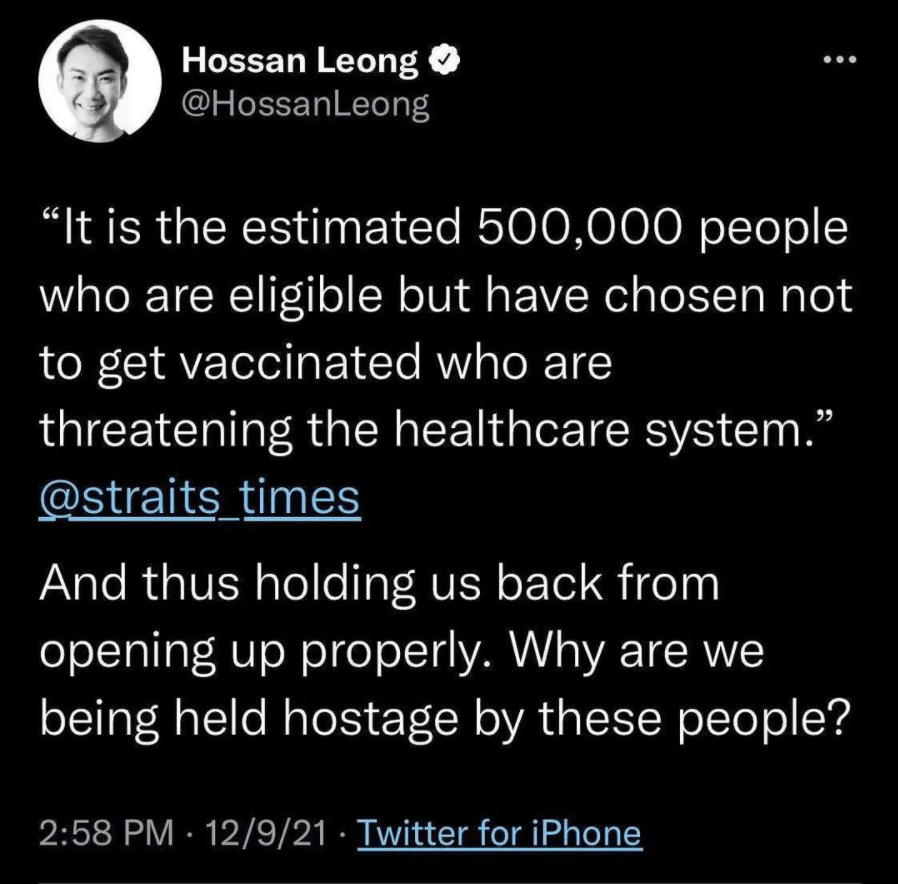 Anti Vaccinators hiding out in the Telegram group chat, SG Covid La Kopi, then urged people to boycott all his businesses and "hantum" his social media.
They planned to find out his location and give "present" everyday, such as "dog dung, add water and ferment (SIC)".
They also wanted to puncture his car tyre, and threatened to leave the "presents" on is vehicle, his house door and officer door.
They also called him a "brainless ah gua".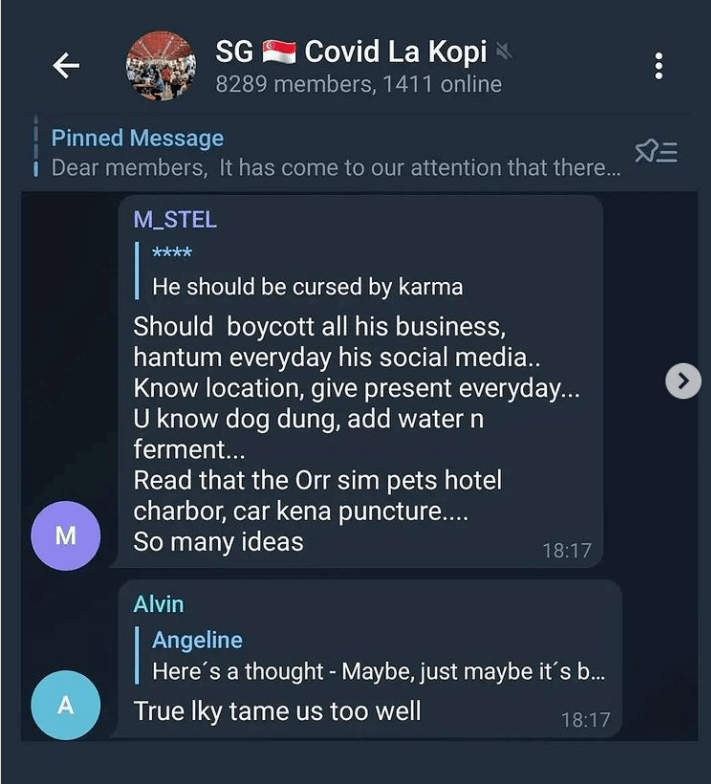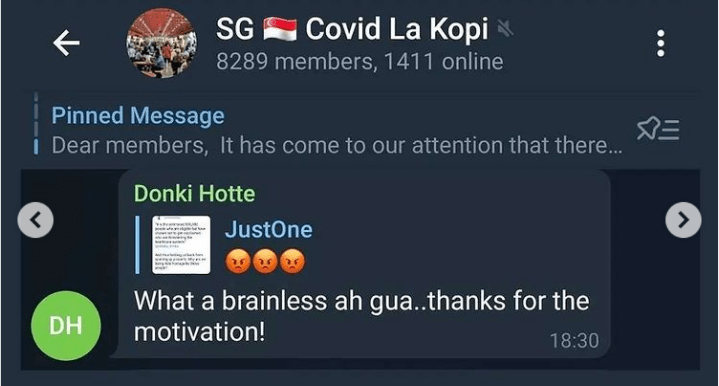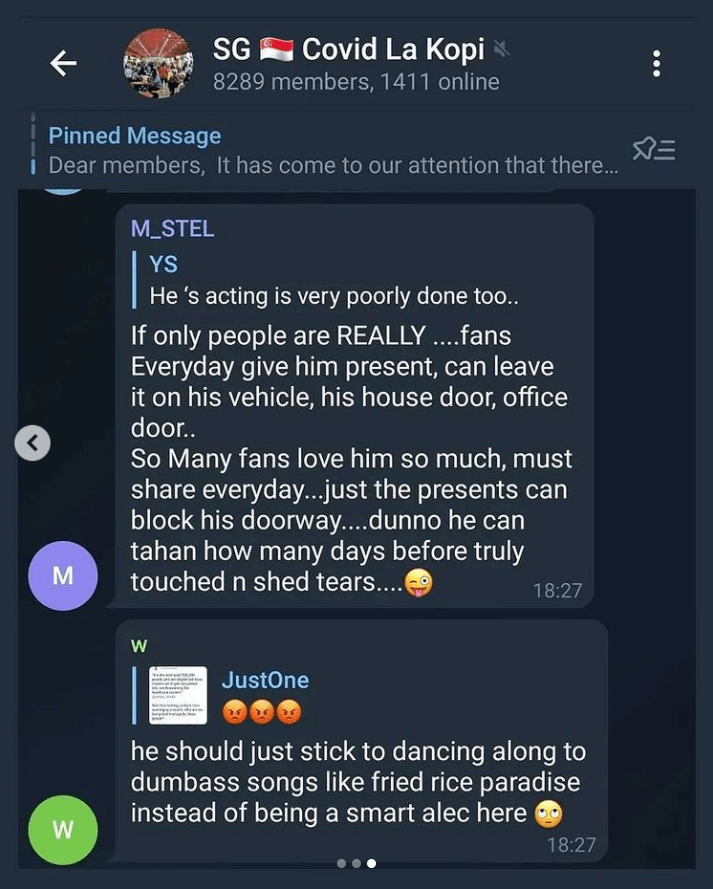 Images source: SG Covid La Kopi Telegram and @hossanleong on IG