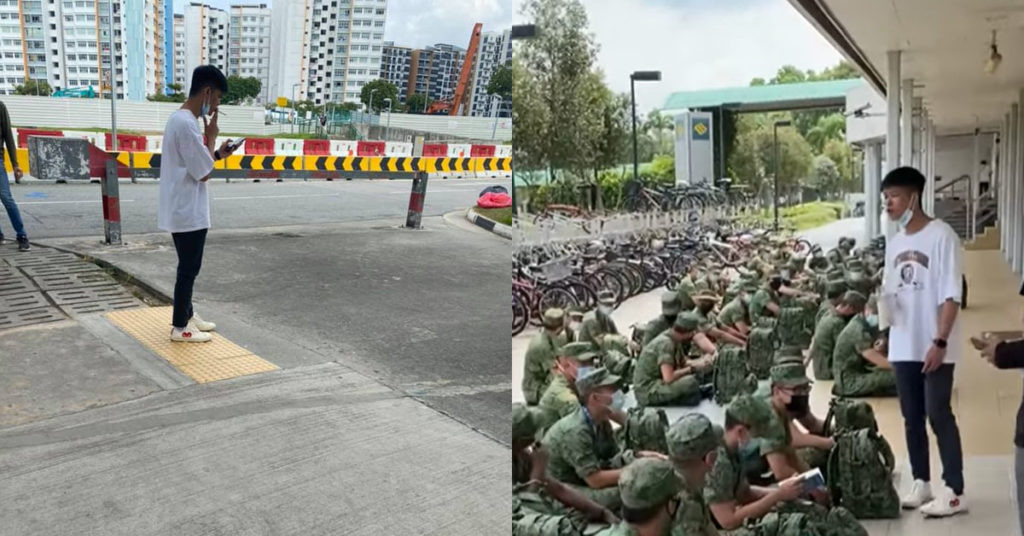 A netizen posted a story of an army instructor failing to wear a mask and even shouted at a member of the public when told to do so. If he can do this in public I wonder how he behaves in camp.
The incident happened earlier today(July 26) at around 11.40AM at Pasir Ris MRT station.
In other countries this kind of behaviour is called the "chin diaper", told to wear a mask but can't wear it properly.
If the man is caught by the Police for not wearing a mask or not wearing a mask properly he can be charged under the Covid-19 (Temporary Measures) (Control Order) Regulations 2020.
Penalties include a fine of up to SGD$10,000 and jailed for up to six months. This falls under
Here is the story:
Today at around 1140am in the morning, I was waiting for a friend at Pasir ris mrt area.I noticed a Army instructor talking to recruits, having a drink on one hand, with no mask on.
He spent about half an hour taking without a mask on. I know cos that's how long I was being stood up by my friend. I decided to approach his colleague to ask if he can mask up, and not be a bad example to the younger ones.
Upon hearing this, he walked over and retorted back "WHO R U" He said if you are not happy, I wear and show you. As i was about to leave seeing to avoid further confrontation, he left an expletive to me that contains language that mentioned my mum.
Really a disgrace to the soldiers he is training.Photos attached (Man in white T shirt)
Full Video Loading…