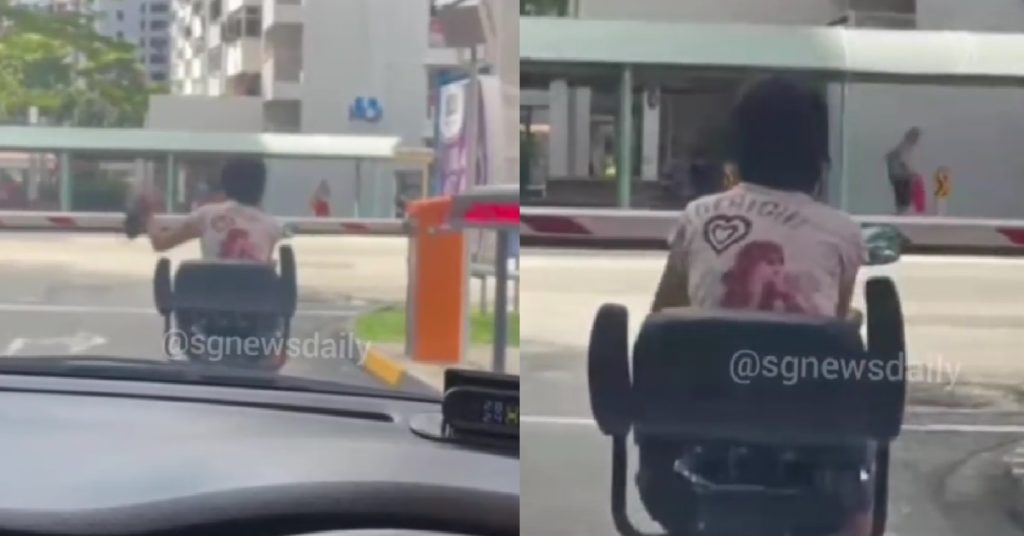 A video emerged online showing an auntie riding her PMA trying to exit a carpark.
She was seen stuck at the gantry, sitting down on her PMA and waiting for the gantry to open up for her.
The camcar which filmed the whole incident could be seen stuck behind the auntie, unable to move.
FULL VIDEO LOADING…
image and video source: @sgnewsdaily on IG