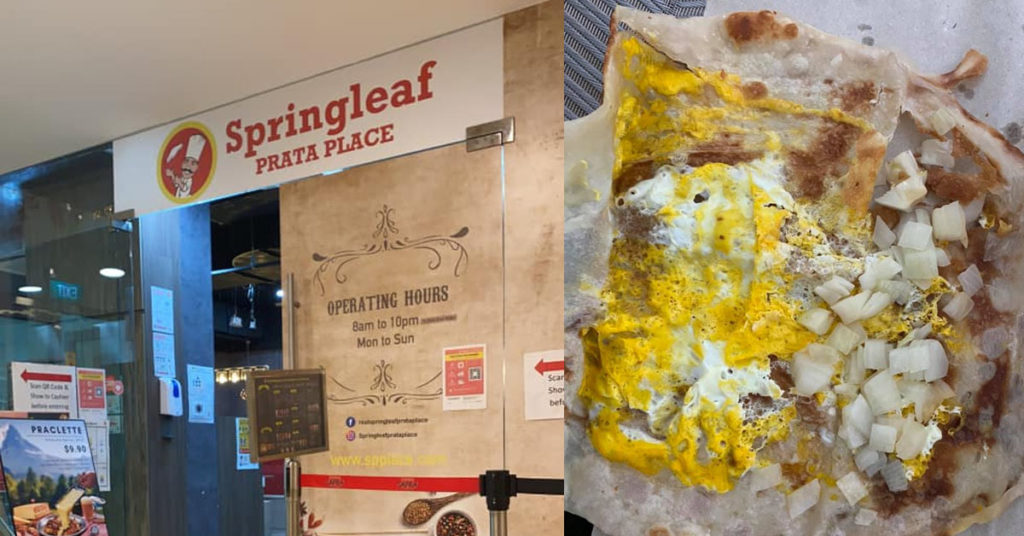 Prata is an all-time favourite food in Singapore but imagine going to a specialist restaurant that sells Prata but looks worse than those from a coffee shop.
A man posted photos of an onion Prata and it went viral shortly after how ridiculous the Prata looks. The Prata looks like it is a regular egg Prata scattered with onions and not cooked together.
The man even said that the staff is rude and the food is expensive.
Singaporeans normally don't mind pay for expensive food if the quality is good. But this is just absurd.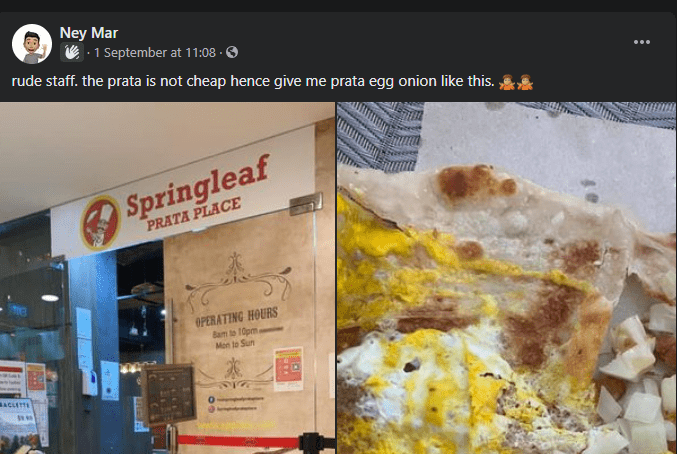 Many netizens comment and were curious where they can get prata of such low quality:

Google review show recent bad reviews of the restaurant