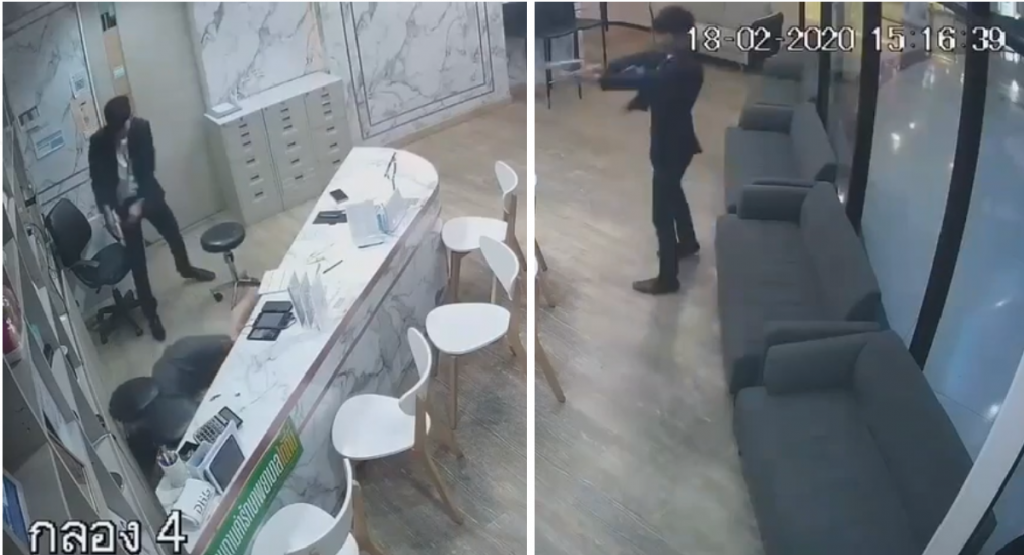 THAILAND: A murder occurred yesterday afternoon, a man entered a beauty salon to kill his ex-wife, CCTV footages of the shooting has been leaked and circulating on Facebook and Whatsapp.
The incident happened at around 3.16 PM (Bangkok Time) yesterday(18/02/20) at Century The Movie Plaza ( Victory Monument Skytrain station). The woman was shot died from her wounds. The man was seen pulling his trigger and turned around trying to shoot the woman, the woman hides behind the desk and had nowhere to run.
The man then goes behind the desk and fired multiple shots, according to the sound in the video that was around 8 shots that were fired. Her colleague who was beside her in the video was injured.
Just 10 days after a mass shooting at Korat, another gun incident happened.
After killing his ex-wife, he escapes the area and the police has identified the suspect and conducting a manhunt against the murderer.