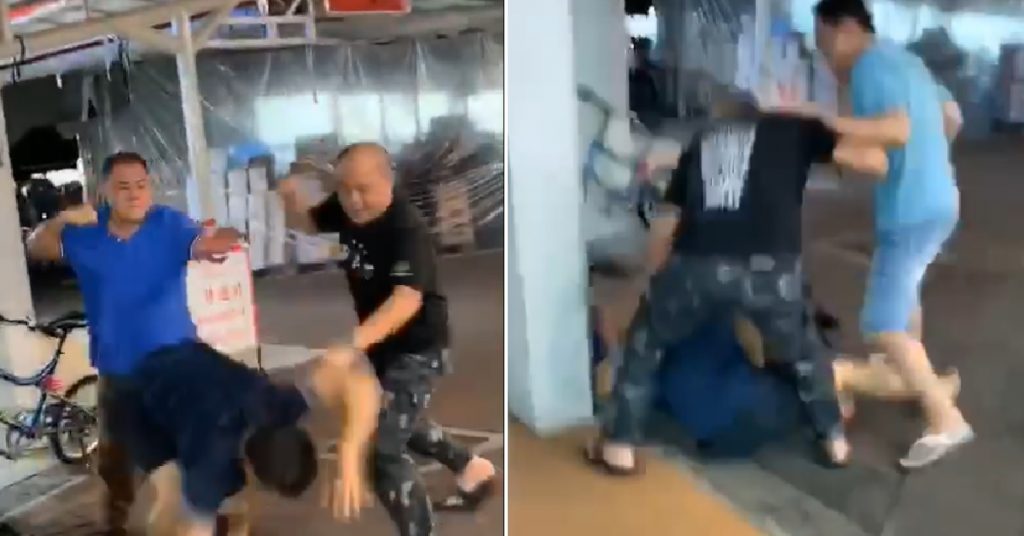 Yet another fight has happened shortly after Phase 2, a group of man was seen in a dispute and tried to beat up one person.
The uncle in the dark blue shirt tried to smash a beer bottle on the victim but he missed.
Two more joined in and beat the guy till his on the floor.
Full Video Loading…