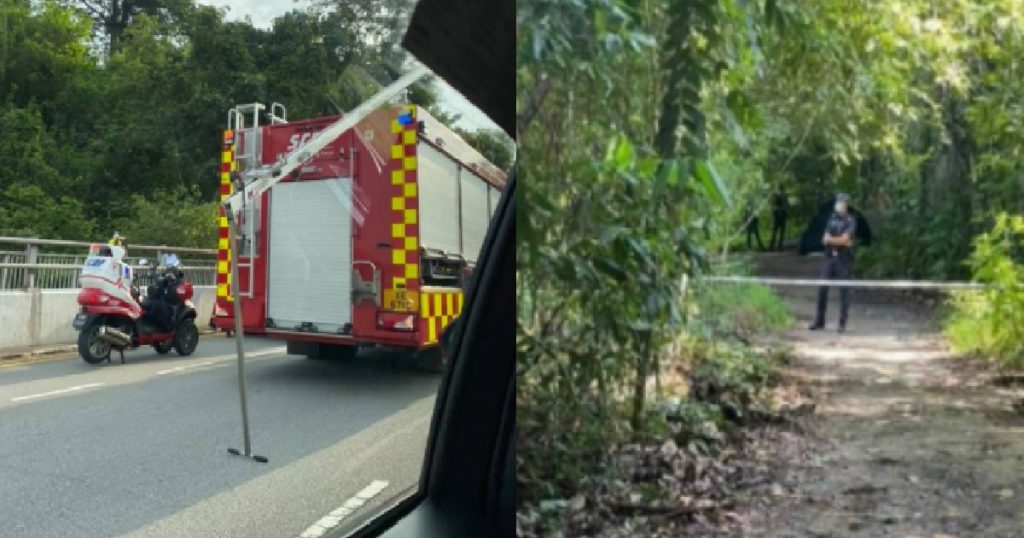 A 31-year-old man was found hanging from a tree at Dairy Farm Nature Park, located at Upper Bukit Timah, earlier this morning (9 April).
The police were alerted to the incident at about 7.20am and the SCDF received a call for assistance at around 7.30am.
The man was pronounced dead at the scene by an SCDF paramedic.
There were heavy police presence at the Belukar Trail of the park, with SCDF vehicles as well.
The pathway outside the carpark has been cordoned off.
Investigations are ongoing, with the police ruling out foul play.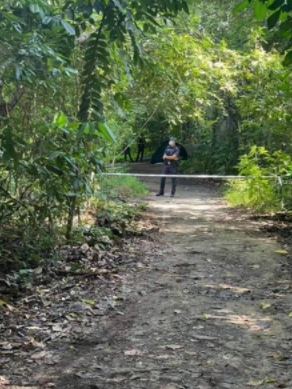 Images source: Celestine Pedro and Leo Lee on Facebook, via Singapore Hikers Facebook