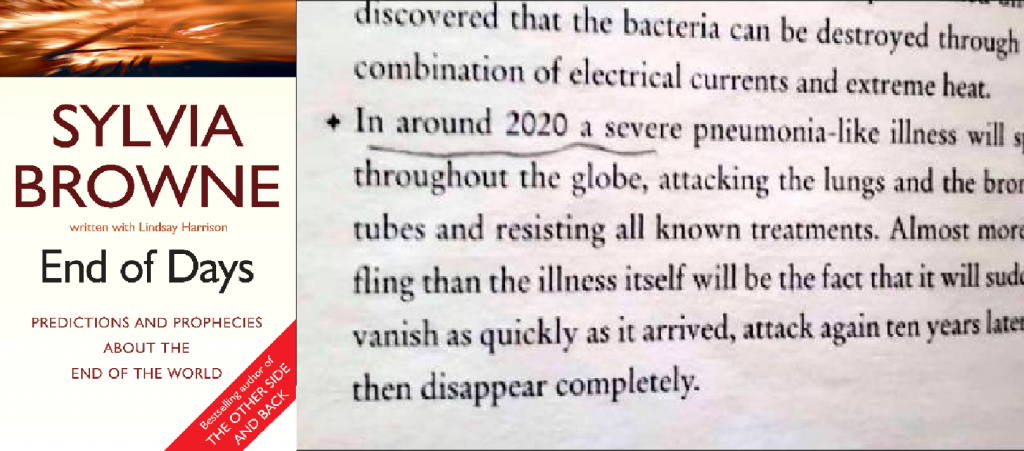 A book writer, self-proclaimed medium with psychic abilities wrote a book on prophecies and end of the world predictions. The author Sylvia Browne may have prophesied the Wuhan Corona Virus 12 years ago.
Her book is titled:
End of Days: Predictions and Prophecies about the End of the World,
The book was written by Sylvia Browne and co-written with Lindsay Harrison. In one of the pages it states that
"In around 2020 a severe pneumonia-like illness will spread throughout the globe"
What are the odds of her predicting the exact year and type of illness?
The book made another prediction that the illness will suddenly vanish and reappear 10 years later which is 2030.
"suddenly vanish as quickly as it arrived, attack again ten years later, and then disappear completely."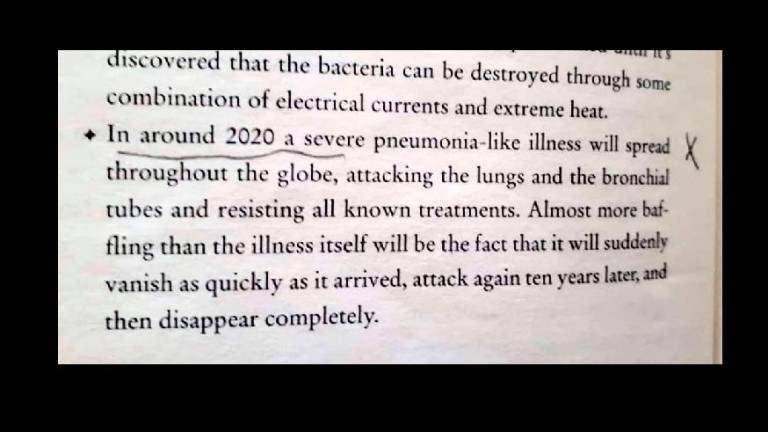 Sadly Browne died in 2013 before she could see if her prediction is correct.