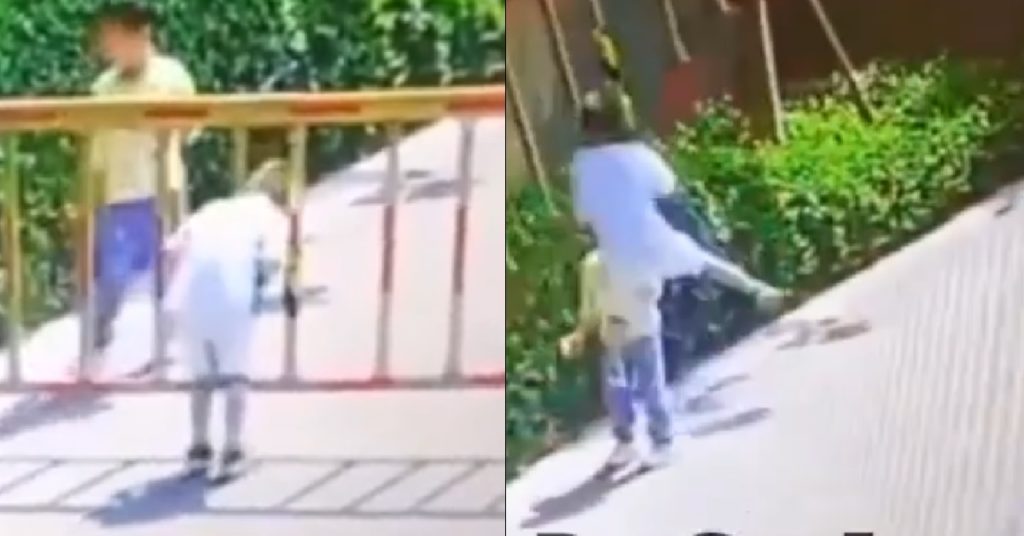 A video emerged online showing a woman out with 2 young kids.
They were seen trying to take a shortcut and the mother gestured to the kids to go through a barrier.
A boy then put his head into a barrier, which suddenly lifted while his head was still inside, choking him in midair.
A passerby who was inside his car at the time hurriedly alighted to help the stricken boy and panicking mother free the kid.
FULL VIDEO LOADING…
Image and video source: Beh Chia Lor Facebook