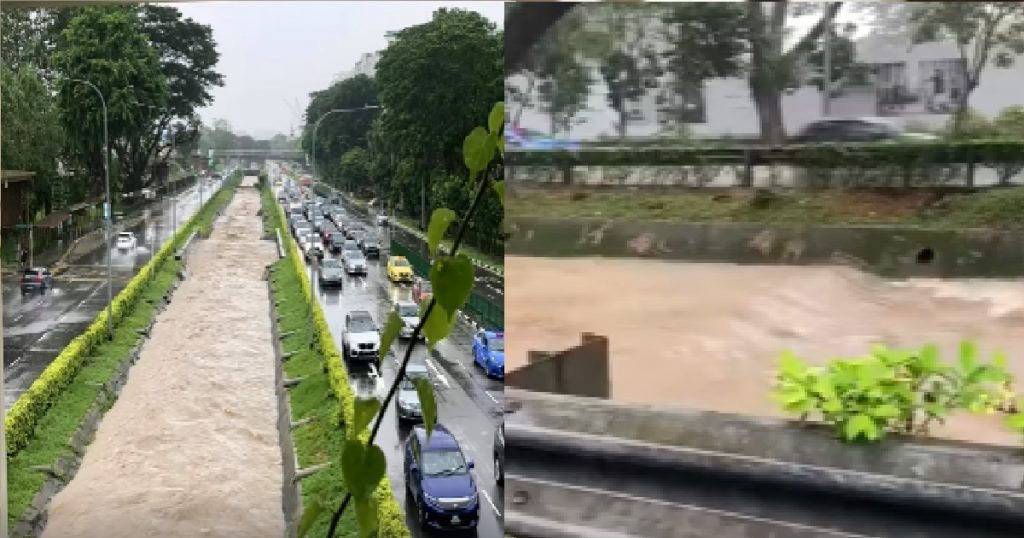 Numerous areas of Singapore were hit by torrential rain on September 12, which even resulted in PUB issuing a flash flood warning.
Drains and canals at Dunearn Road almost reached their maximum capacity and the water levels only subsided after about an hour.
Had the heavy rain continued, a flash flood would have ensured in the immediate area.
A coffeeshop in Jurong also experienced flooding due to the heavy downpour, with water gushing out of the drains under the tables and chairs.