TikTok user @.sak.sak shared a video showing the scenes when his bus driver had to use the toilet and stopped the bus with the passengers inside.
The short video showed a shot inside the bus, showing the group of passengers patiently waiting for the bus driver to return from his urgent toilet break.
The bus driver was then seen running across the road to hurry back to his bus.
@.sak.sak said that he has "never seen this happen before" in his video captions, as he clarified that he was not complaining about it.
He said that "I'm just saying it was very sudden and I've never seen it happen before."
Many netizens commented on the video, saying that bus captains are humans too, and appealed to others to be understanding and appreciate the work of the bus captions.
One netizen added that the bus captains wear many hats at work, and that they have to wake up at 3-4am to make sure that Singaporeans can get to work.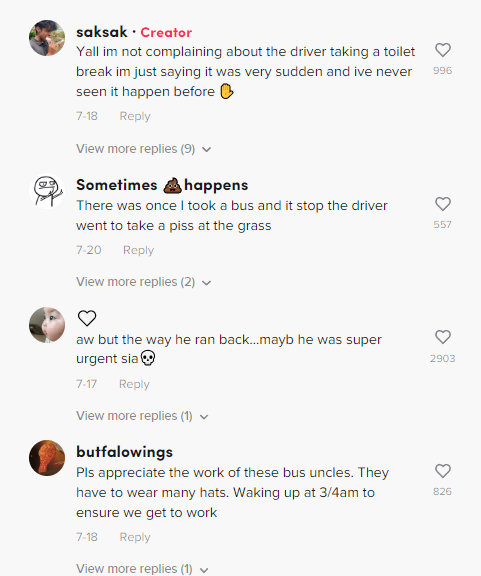 FULL VIDEO LOADING…
Source: @.sak.sak on TikTok