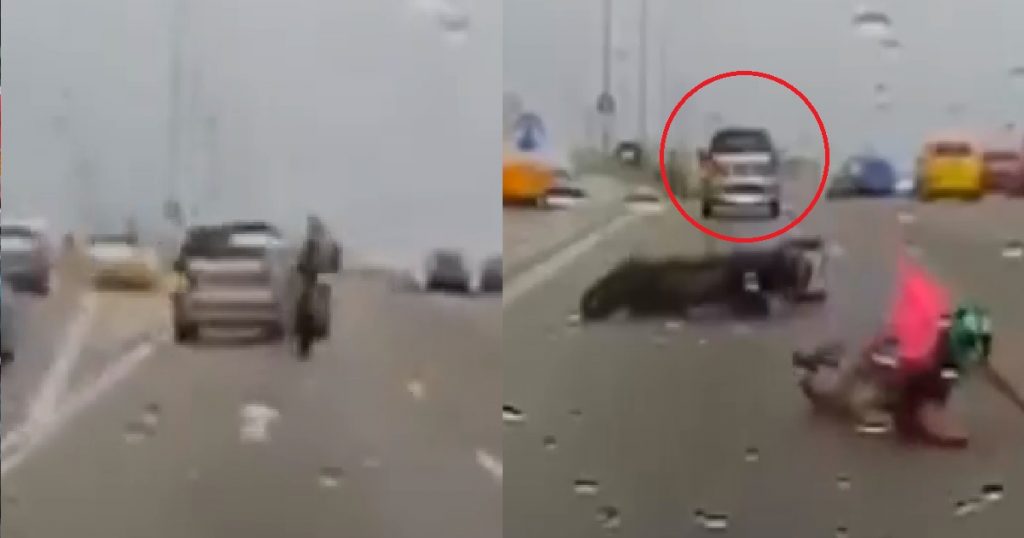 A video of a car involved in a hit & run accident surfaced on Facebook.
A silver car could be seen signalling to change lane, but at the last minute the driver changes his/her mind and returns to the original lane he/she was in.
Unfortunately, the FoodPanda rider was overtaking the car, resulting in the motorcycle being knocked over.
The car didn't slow down or stop to check on the victim, the driver just continued driving and left the scene.
The FoodPanda rider could be seen sprawled on the road but he managed to get up and sat in a daze before his fallen motorcycle.
The accident purportedly happened on the CTE on September 13 at around 12.20pm.
The rider is seeking additional footage to identify the silver vehicle that knocked him down.
FULL VIDEO LOADING…