non Finance, non loan, non property, non banking, non credit card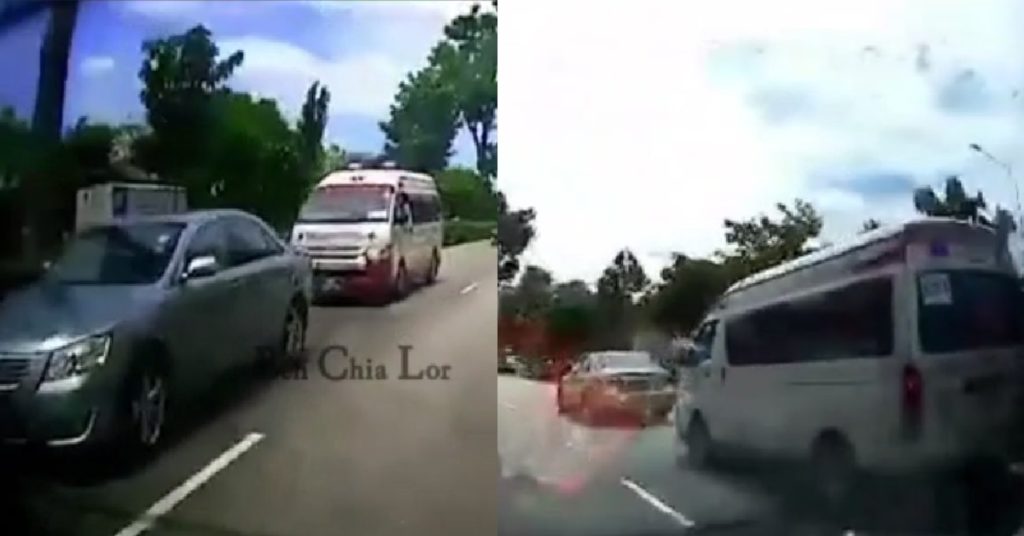 A car was seen hogging a lane on the expressway and potentially causing a life-threatening punctuality problem for an ambulance behind it.
The car could be seen blocking the path of an ambulance with its sirens blaring, rushing to get to their objective.
Perhaps the driver thinks that he is insured in such situations, and it's true that insurance can cover a lot of things – but not breaking the law.
FULL VIDEO LOADING…
Image and video source: Beh Chia Lor – Singapore Road Facebook