A woman was caught on CCTV abandoning her pet cat outside SPCA's front gate.
The woman seem to have unloaded the caged animal and pushed it towards SPCA's gate.
Here is what SPCA said: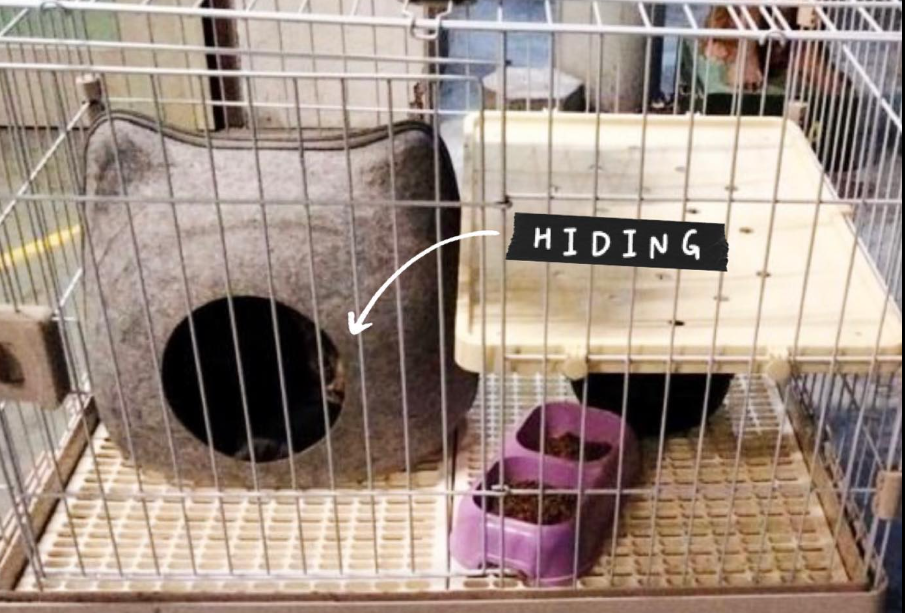 PLEASE DON'T SPRING-CLEAN ME AWAY
Cat abandoned at SPCA's front gate
Returning from their routine night trapping on a Thursday morning at 3am, our SPCA staff found an abandoned cat outside our main gate. The cat was shaking in fear.
We are perturbed. Abandonment cases increase during spring cleaning periods when animals are discarded like unwanted furniture. At the SPCA, we received at least a ~20% increase in requests by the public to surrender their animals during the same period. A pet is for life and if you are unable to care for them for personal reasons, it is your responsibility to rehome them into a good next home. If you require help, please visit our rehoming page: spca.org.sg/services/rehoming
We encourage the adoption of animals, but we also need to emphasise that bringing an animal home is a huge commitment that should not be taken lightly. Owning a pet will require a lot of time, money, and patience. We urge all potential pet guardians to do their research before bringing an animal home.
We are fortunate to have been able to capture the offender's carplate number through our CCTVs and will be taking the necessary enforcement actions with the support of the authorities.
Here are what netizens think:
I wished people like this would be heavily fined and prosecuted. Pets are for life!Our Peanut who we adopted from you in 2011 has traveled half the globe with us. As challenging as it was at times, he is family!
When I hear about such cases I'm really very heart-broken, another animal being abandon! Please, he/she is one of your family members! The pet is your family member, cannot understand how can these people hardened their heart! Owning a pet is a life-long commitment despite + inspite, cannot commit then forget it don't own any pet.
The problem here is.. next time people will still do it but they will rid of pets in a more dangerous unknown places. ( the biggest loser/sufferer is still the pet) Some shelters on FB posts – they know this consequence and that why they tell ppl not to comment nor they go out and punished…. help & educate instead, else who dare to approach for help when they have so many valid or not valid reasons to rid their pets…I suggest SPCA educate the person that abandon pet and quickly do rehome & education more. ( adoption in SPCA has been slow & uninterested based on my experience with them) I have checked ur animals pages since covid period till now too. Hardly update pages suggesting to me there no new animals rescue? I m really unimpressed.