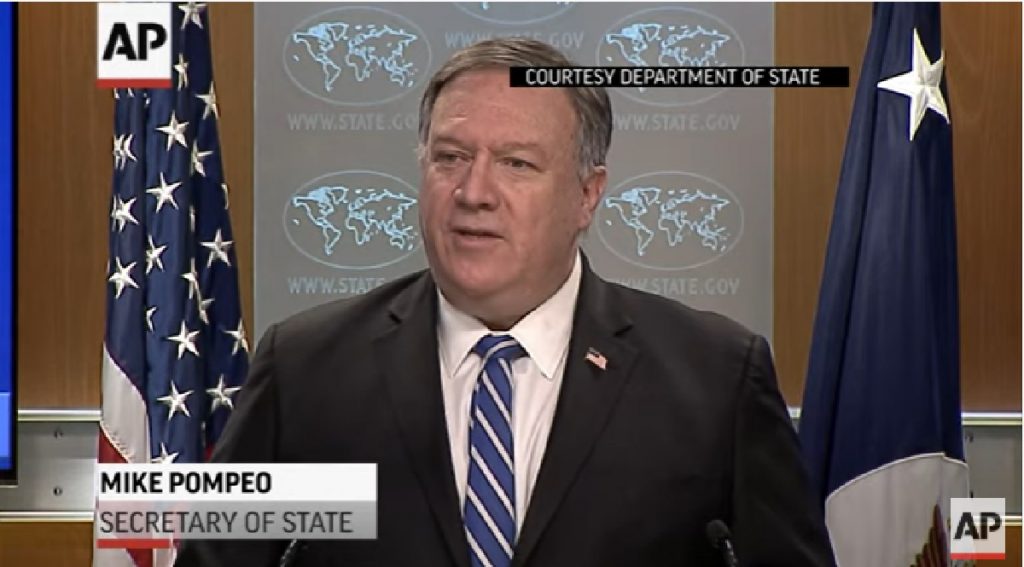 A senior Chinese official confirmed recently that Secretary of State Mike Pompeo's allegation that Beijing had told labs in the country to destroy coronavirus samples but slammed his characterization as misleading.
China only acknowledged that it instructed unauthorized laboratories to destroy samples of the novel coronavirus – but the reason was for "biosafety reasons."
Pompeo has continuously attacked the Chinese Communist Party for attempting to cover up the extent of the outbreak, which has so far killed more than 88,000 people in the US alone.
An official with the Chinese National Health Commission said on Friday that the samples were destroyed in line with public health laws and to "prevent the risk to laboratory biological safety." He further insisted that this was not done to cover up or hide samples from other countries.
"The Chinese Communist Party tried to suppress information about this virus, about where it began, about how it started, about how it was being transmitted from human to human, indeed employed the World Health Organization to further that storyline," Pompeo told Christian radio program Focus on the Family, earlier this week.