With China's zero covid strategy, working in the hospital has been as busy as one can be. A couple recently got married in the hospital as they were too busy to go on leave.
In a video published by Sina.com.cn, the man was seen preparing flowers and giving his bribe before carrying his wife out to an office to perform the marriage ceremony.
Wedding
Taihe County doctor Zhou Guanhua and nurse Wang Bingbing held a simple and warm wedding in the department. It is reported that due to the epidemic, the two have been sticking to their posts and cannot hold the wedding as scheduled.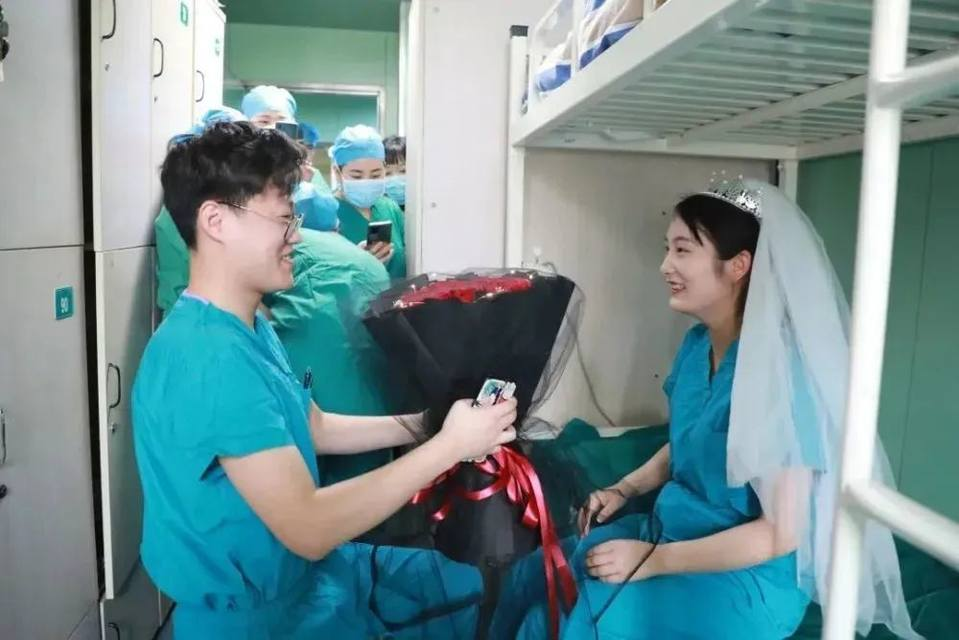 On the morning of the 16th, their colleagues came to the living area of ​​the department ahead of time to arrange the wedding scene. At the beginning of the wedding, the two wore their usual working uniforms instead of suits and wedding dresses, and said their vows of love. The wedding photos of the two went viral and even got on their local TV, and the colleagues of the two departments also sent their blessings.