CNA issued a public apology to the viewers after the news station aired a medal tally table of the SEA Games, mismatching the countries names and flags.
Here is what they said
We made a mistake in our SEA Games medal tally table which aired on Asia First on CNA at around 7:50am this morning.
The names of the countries participating in the SEA Games and their respective national flags were mismatched.
The error was on air for about 25 seconds. This error was corrected for subsequent SEA Games updates during Asia First, which included an on-air apology.
We deeply regret this happened. It falls short of the professional standards that we expect of ourselves and we extend a sincere apology to our viewers.
We will strive to do better.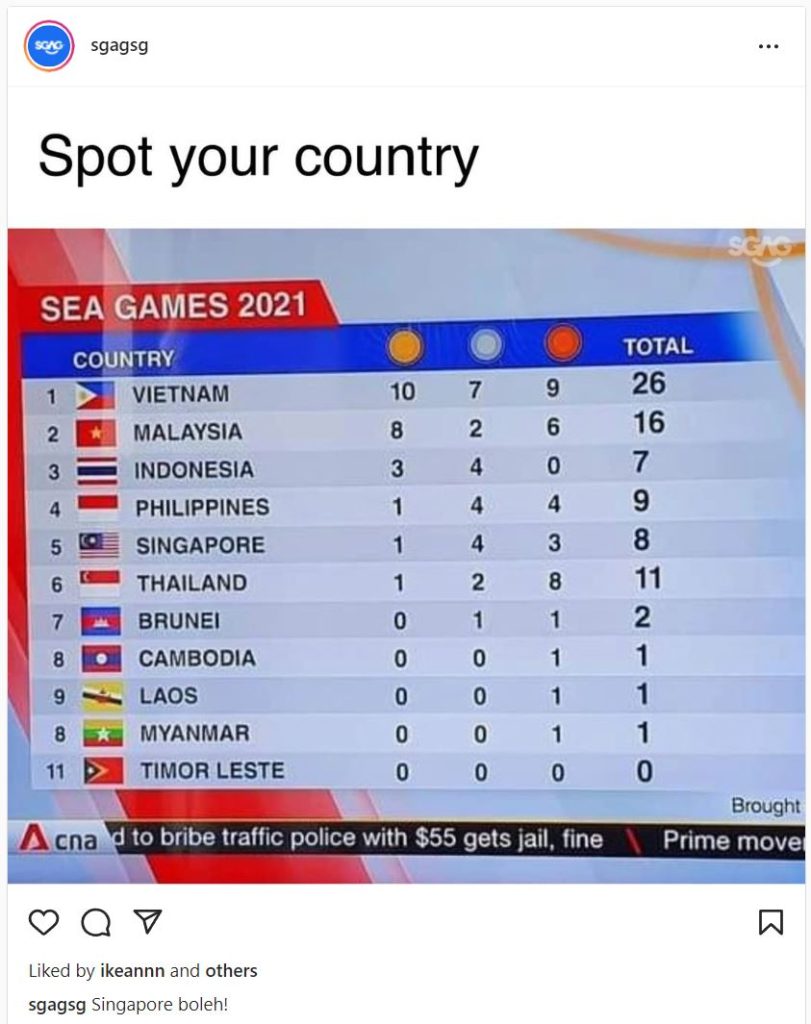 Image source: CNA – Asia First, via @sgagsg on Instagram