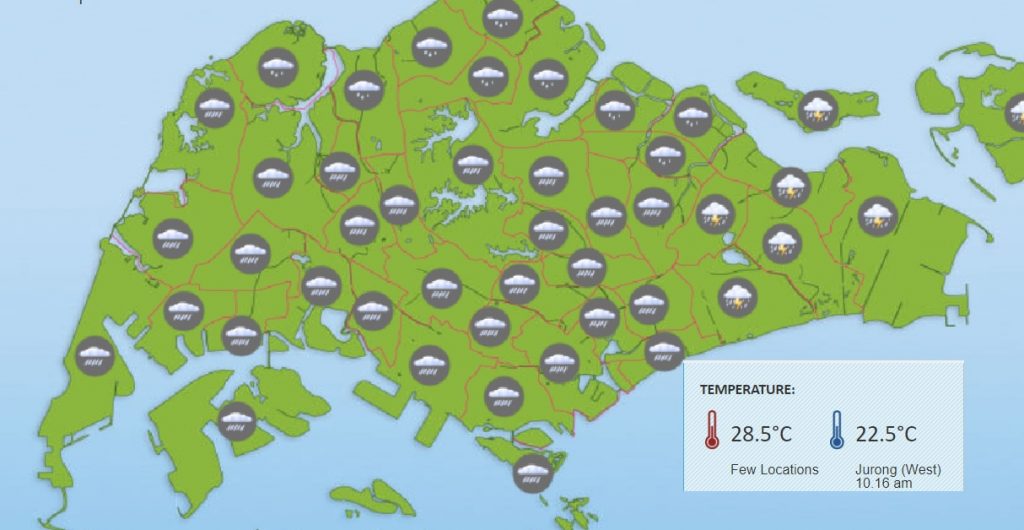 The past few days it has felt colder compared to the times during circuit breaker.
Many areas in Singapore were seen flooded and vehicles were seen commuting in the rain, according to the weather forecast Singapore will expect rain every day for the coming week.
Singapore Weather Forecast

As of this morning, the Singapore Meteorological Service has recorded 22.5 degrees at parts of Singapore such as Jurong West.
The lowest temperature ever recorded in Singapore history is 19 degrees back in 1989.
The highest recorded temperature is 37.0 °C (98.6 °F) on 17 April 1983. The lowest recorded temperature was 19.0 °C (66.2 °F) in 14 February 1989 at Paya Lebar. The temperature often goes above 33.2 °C (91.8 °F) and can reach 35 °C (95 °F) at times.
Prepare raincoats and jacket
According to weather.com, the rain is not stopping anytime soon, it will rain daily for the next 10 days.