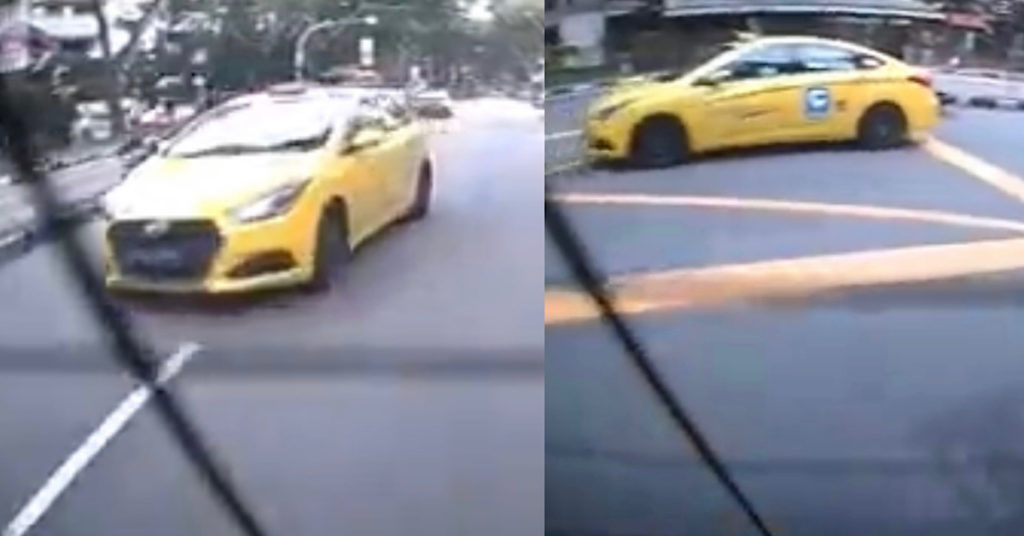 A video taken from a car rear dashcam has appeared on Facebook showing an accident involving a yellow ComfortDelGro taxi and a motorbike.
The taxi can be seen signalling right and making his move to the right to overtake a car in the right lane.
The motorbike decides to do the same and tries to cut the taxi from the right and it resulted in a collision at the taxi's blind spot which sent the biker flying.
Full video loading…
Image and Video source: Singapore Forum Facebook