A counter-terrorism exercise codenamed "Exercise Tidal 2022" was held at Sentosa Cove Village on 30 September 2022. The exercise was organised by the Singapore Police Force (SPF) and supported by the Singapore Civil Defence Force (SCDF), Sentosa Development Corporation (SDC) and Sentosa Cove Resort Management (SCRM).
Exercise Tidal is one of the many exercises which the Police have conducted on Sentosa Island (Refer to Annex A for list of previous public security exercises conducted on Sentosa Island).
Through a simulated terror attack, the exercise serves to validate the interagency coordination and response, as well as enhance community preparedness in dealing with a terror attack. The Police have been working closely with partner agencies and community stakeholders of Sentosa to enhance their security measures and emergency preparedness against security threats. The stakeholders involved are encouraged to develop contingency plans to deal with terror attacks and to train their staff and tenants to be familiar with the plans.
In the lead up to the exercise, the Police collaborated with SDC and SCRM to conduct refresher SGSecure training on critical survival knowledge, including 'Run, Hide, Tell' and Improvised First Aid Skills (IFAS) using 'Press, Tie & Tell', to equip and refresh their staff on the relevant knowledge and capabilities to respond effectively in such times of emergency.
Assistant Commissioner of Police Serene Chiu, Commander of Clementi Police Division said, "An effective response to a terror attack will save lives, minimise the impact of the attack and aid recovery. Community vigilance and preparedness are key in keeping ourselves and those around us safe from the terrorism threat. Exercise Tidal 2022 serves to enhance community preparedness in dealing with a terror attack."
Mr Koh Piak Huat, Divisional Director (Operations) of Sentosa Development Corporation added, "SDC values strong partnership with the SPF and other Home Team agencies as the security of Sentosa is integral to the overall national security framework. Regular joint exercises like Exercise Trident will be essential in strengthening our Sentosa Resilience Framework."
Strong community networks will enhance vigilance and boost the ability of the community to respond effectively to a crisis together. It is important to have robust contingency response plans to better deter, detect, delay, deny and deal with a terror attack.
Community stakeholders and businesses are encouraged to enhance their emergency preparedness and may refer to the resources listed below for more information:
List of Past Security Related Exercises on Sentosa Island
Exercise NorthStar VII 2009 @ Rasa Sentosa, led by both SAF and SPF

Exercise Heartbeat 2011 @ Resorts World Sentosa, led by SPF

Exercise Heartbeat 2015 @ Sentosa Golf Club and Sentosa Cove, led by SPF

Exercise Heartbeat 2018 @ Palawan Kids City, led by SPF

Exercise Heartbeat 2019 @ Rasa Sentosa, led by SPF
Photos of Exercise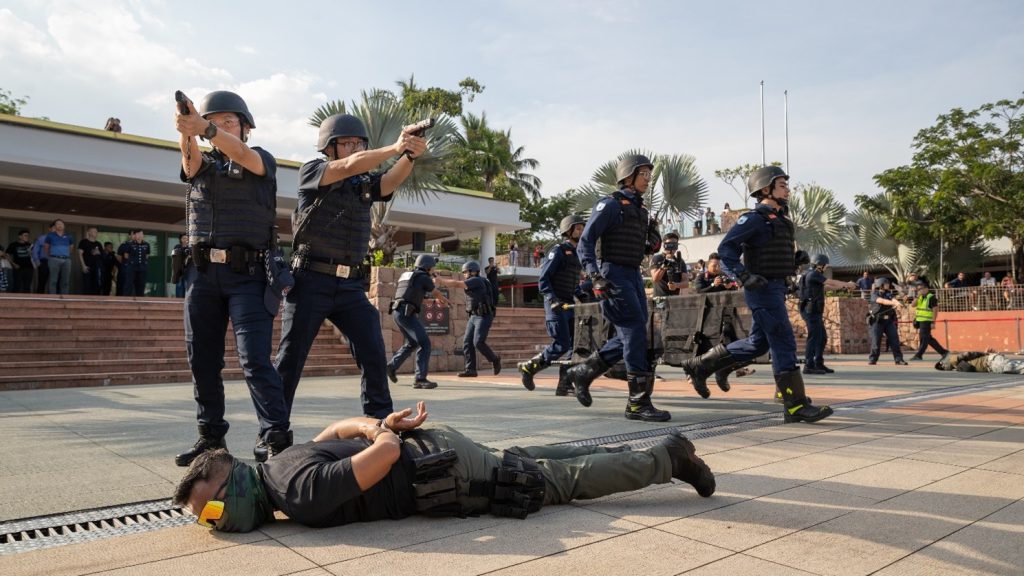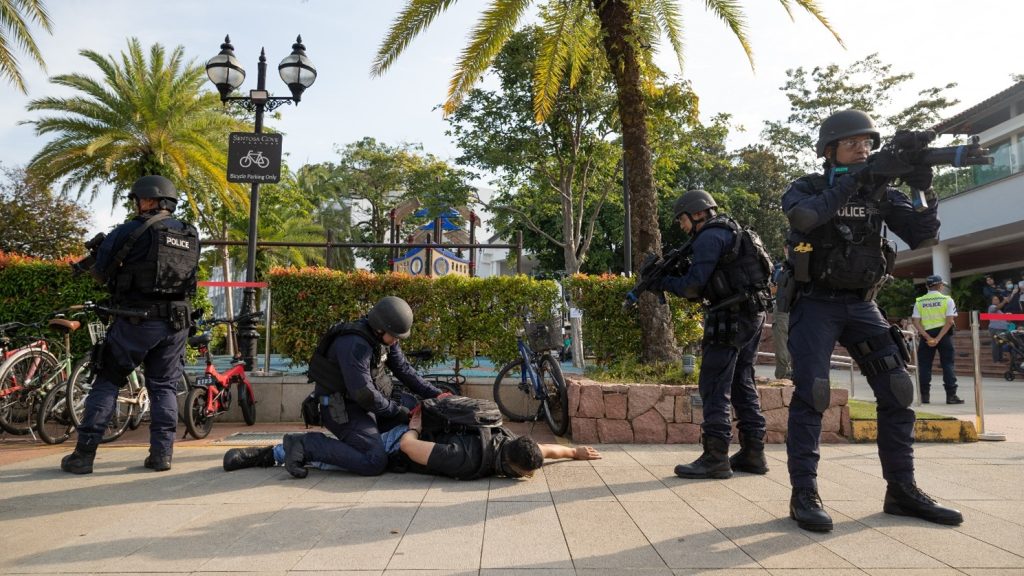 PUBLIC AFFAIRS DEPARTMENT
SINGAPORE POLICE FORCE
01 October 2022 @ 6:23 PM