According to an article by World of Buzz, fake Ringgit (RM) notes has been circulating around and Malaysians are going on Facebook to warn each other to beware of such notes, as some of them have allegedly received the notes.
Counterfeit RM 50 note
In a post that was seen on Facebook and also circulating on messaging platform Whatsapp, a photo of two RM 50 notes, one real and one counterfeit were seen.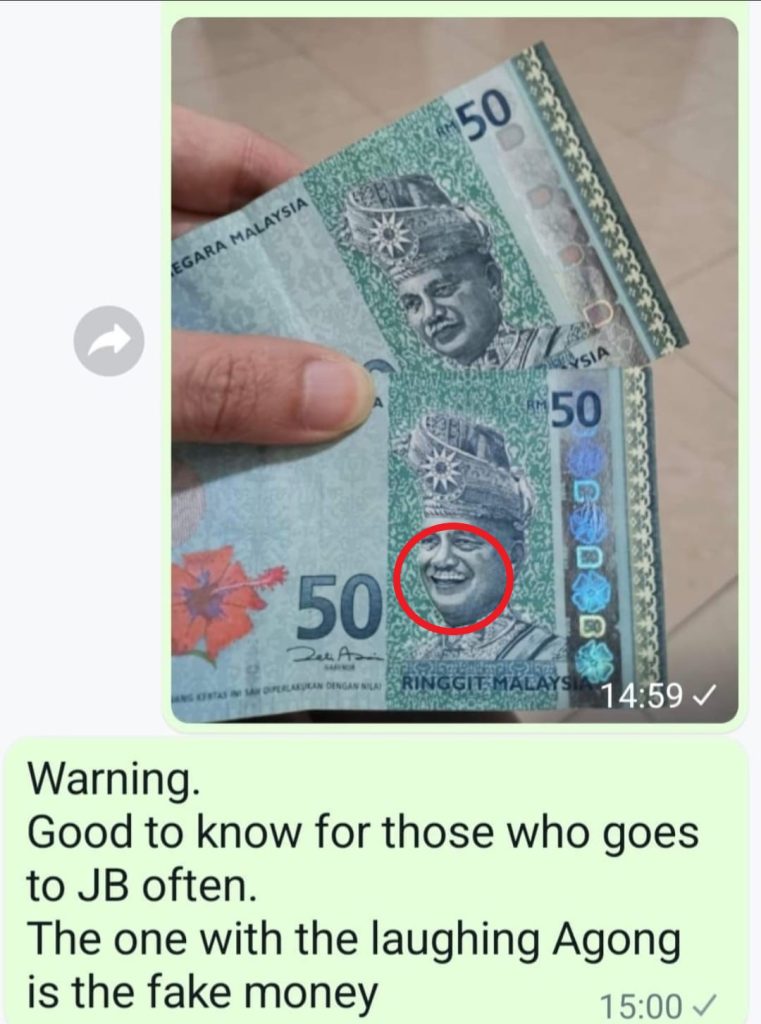 Note the difference in the two notes.
The counterfeit one shows the 'Agong' smiling, which he should not be as seen in the real note.
Many viewers found it hilarious, probably because of the smiling Tuanku's face.
On Whatsapp, the message was forwarded many times with the caption:
"Warning, good to know for those who goes to JB often. The one with the laughing Agong is the fake money."
Counterfeit RM 20 notes
Another netizen on Facebook 莉虹 , shared a counterfeit RM 20 note which she received.
The fake note she received has a smaller size and the orange of the RM 20 notes is slightly faded.
The words, "RM 20", are also written in red, instead of the original orange.
She said that it was so difficult to differentiate between the real and fake notes and that she had lost RM 20 by not being able to tell the different initially.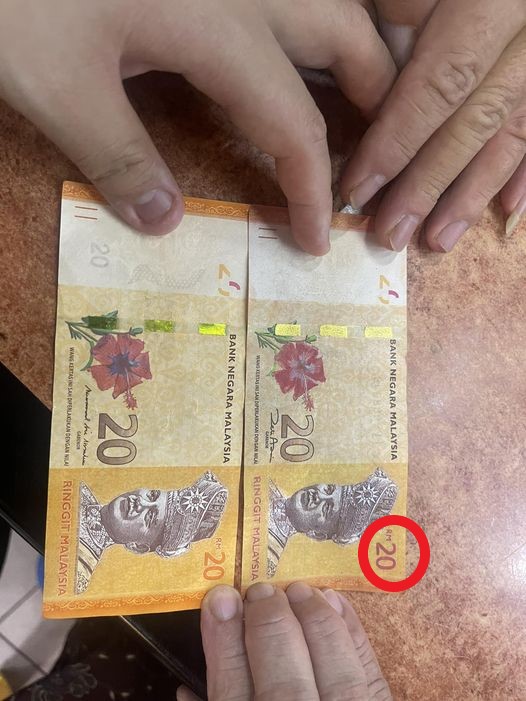 Image source: Whatsapp, 莉虹/Facebook