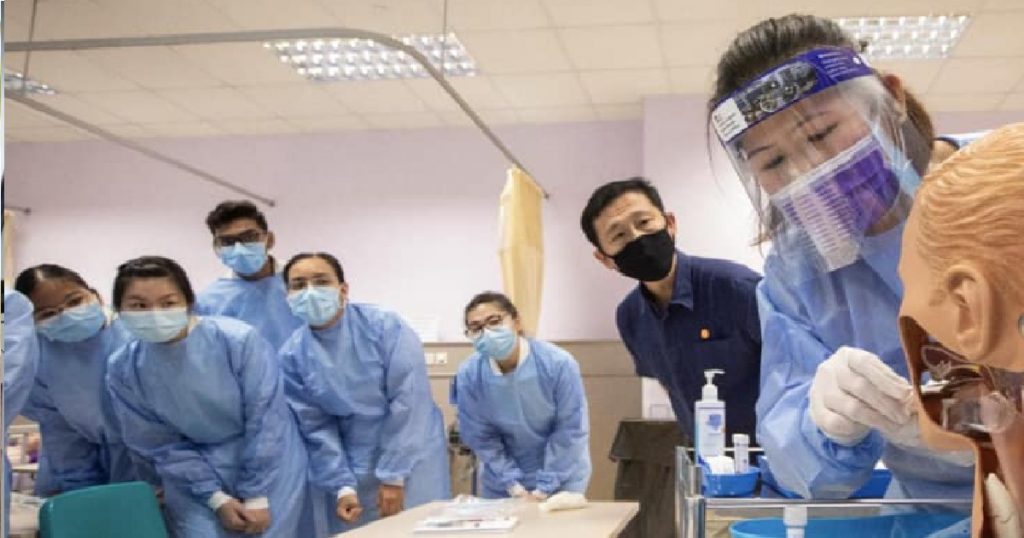 A woman in her 40s, undertook a Covid-19 nasal swab test which punctured her brain lining, causing fluid from her brain to leak from her nose, risking life-threatening infections.
The incident reportedly happened in the US, and the test that she received may not have been carried out properly.
It is also worth noting that the woman had an undiagonosed rare condition, where she was treated for intracranial hypertension, where the pressure from cerebrospinal fluid that protects and nourishes the brain was too high.
A practician at the University of Iowa Hospital, Walsh, said that the woman had the swab test administered before an elective hernia surgery and noticed clear fluid coming out of one side of her nose, and she then had headaches, vomitting, neck stiffness, aversion to light and she was then transferred to Walsh's care.
Doctors used a shunt to drain some of the fluid and resolved the condition, but she developed encephalocele, a defect at the base of the skull making the brain's lining protrude into the nose where it is susceptible to rupturing.
The defect was unnoticed until her new doctors went through her old scans and conducted surgery to repair the defect, she has since recovered fully.