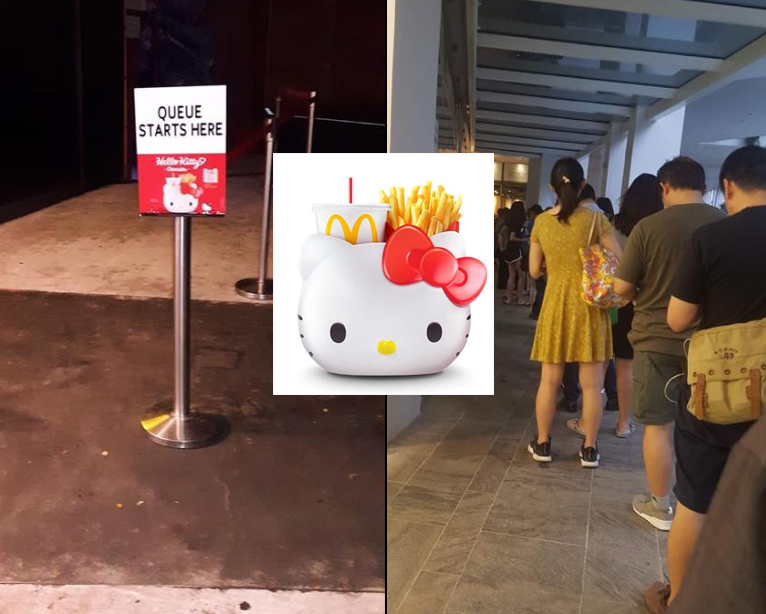 According to a Facebook post by Singapore Atrium Sale, queue at Mcdonald outlets were seen islandwide to get their hands on the Mcdonald Hello Kitty Holder.
Customers were seen queueing as early as 6 AM at the doors of Mcdonald to get the Hello Kitty Holder.
The Hello Kitty fever has become a tradition whenever Mcdonald launches a Hello Kitty products customers would queue overnight for Hello Kitty dolls, My Melody and today the launch of the Hello Kitty holder.