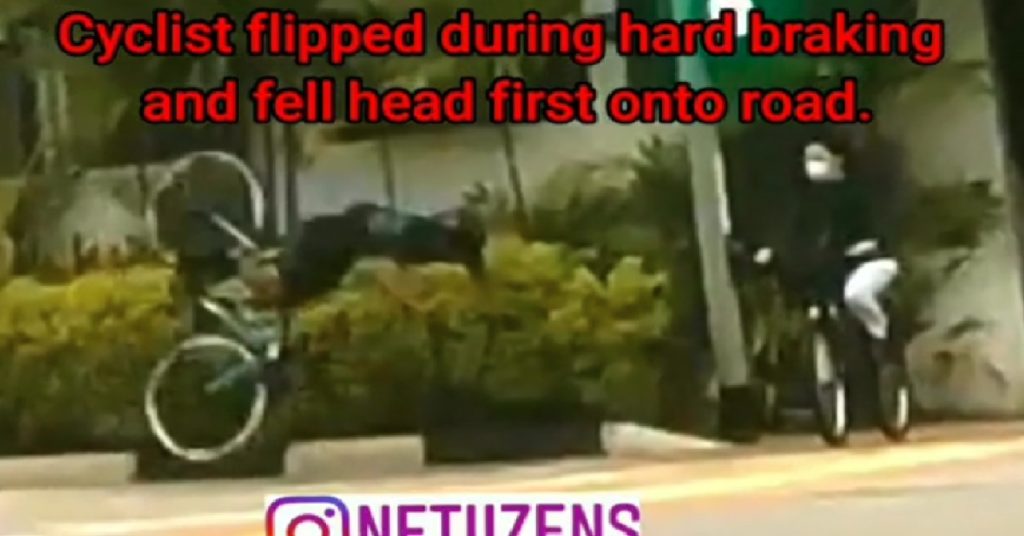 A video emerged online showing a cyclist crashing headfirst onto the road.
He was cycling along the side of the road when the traffic light turned green for pedestrians to cross.
Another cyclist was crossing the road on her bike, catching the stricken cyclist by surprised.
He then braked hard and his bicycle flipped, resulting in his bicycle flipping almost 360 degrees.
He then landed headfirst onto the concrete road.
It is unclear where the incident happened.
FULL VIDEO LOADING…
Image and video source: @netiizenz on IG