Radio DJ Dennis Chew, who is better known for his ghost stories on his radio and TV shows over the years, is apparently well known among the ghostly community and is treated as a celebrity by spirits.
Chew was speaking on the ScreamApura Tales show on YouTube where he shared some supernatural experiences with host Hafidz Rahman.
He shared that during the Hungry Ghost Month earlier this year, he was burning paper offerings on the last day of the hungry ghost month and was flipping two 20-cent coins as a moon block, to get "permission" from the hungry ghosts to begin his prayers.
Moon blocks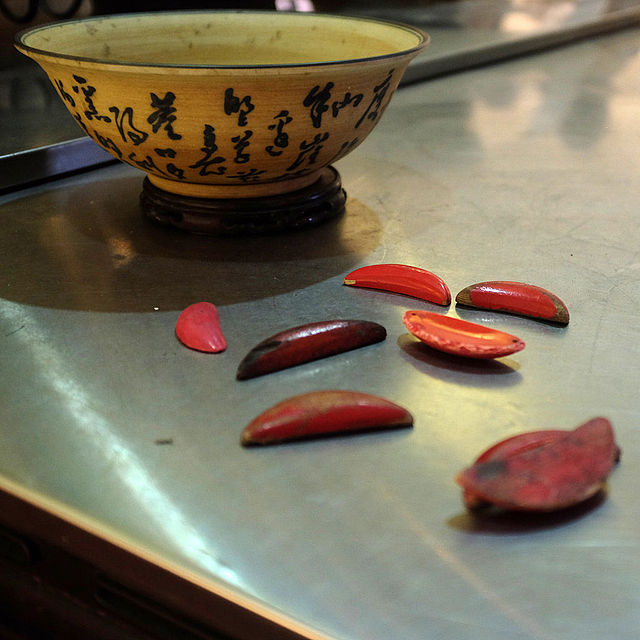 For context, a monoblock (or Jiao Bei in Chinese), is a tool used in Chinese prayers to get answers from spirits and/or deities, consisting of two blocks of "heads" and "tails", where it is tossed into the air and lands on the ground.
Moon blocks with one side showing "heads" and another side showing "tails" would mean "yes", whereas any other combinations (heads-heads or tails-tails) would mean "no".
Trying to get permission from the spirits for prayers
Chew was using two 20-cent coins as moon blocks and was trying to get "permission" from the spirits so that he could commence with his joss paper burning, with his crew members behind him.
However, despite trying many times, he kept getting "no" throughout his numerous attempts. He was wondering why he couldn't get a "yes", as his crew members behind him (some of whom he claimed to be able to "see" the spirits) kept silent because they didn't want to scare him.
He finally succeeded on the 7th try and then went on with his joss paper burning.
Ghostly "fans" wanted to see him a little longer
The next morning, he boarded a PHV vehicle to go to work – he was opening the car door at the time, when the PHV driver then opened his window and appeared to be listening to people talking.
Chew then greeted the driver and said "hello", to which the driver said "wow, it's you ah! not bad ah? so early ah?"
Throughout the ride, the driver kept quiet, before breaking the silence and asking Chew "How are you? Did you pray?"
Chew then said "yeah I prayed last night," and the driver said 'I know, I know. Last night when you were praying, you tried very long to get permission right?"
Chew was dumbfounded and asked the driver "how you know?"
The driver then told him "just now when you got into my car, did you notice I winded down my window? So many of 'them', they were chatting about you".
He added the ghosts were saying "oh this is Mr Zhou! Always telling ghost stories, don't so fast give him permission (for the prayers he did the previous night), let him throw a few more times, we want to see him."
There were many spirits looking at him
Chew said that he feels both happy and scared about this because it's a compliment but at the same time, because there were so many of "them" looking at him, it spooked him.
He then shared the story with his crew members, including those who could "see", they told him that on the last night of the hungry ghost festival when he was struggling to get a "yes" from the hungry ghosts, they (the hungry ghosts) were all standing far away but all looking at him, and his crew members kept quiet so as not to scare him.