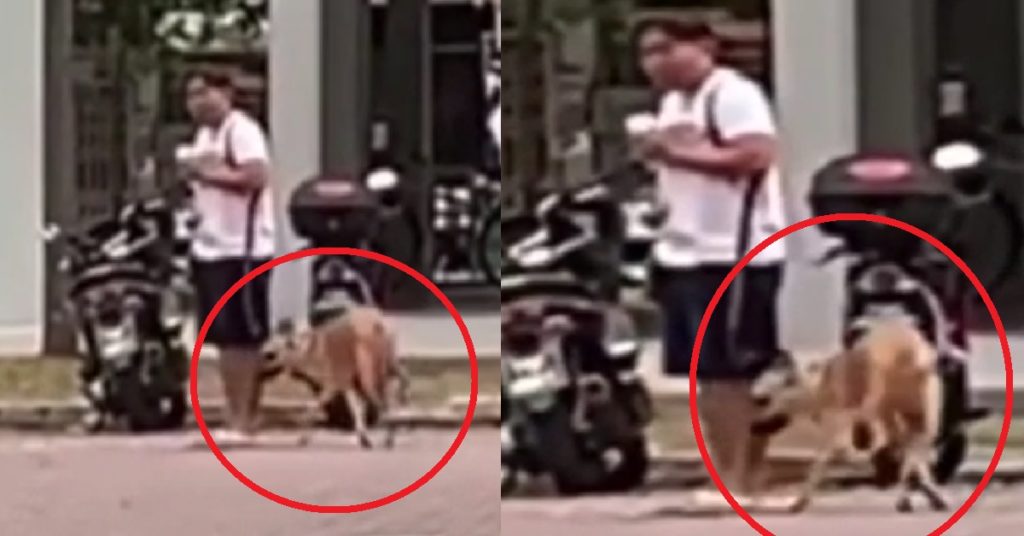 A video emerged online showing a group of dogs being taken for a walk by their dog trainers.
The dogs were allegedly made to wear electric shock collars.
One of the dogs was allegedly electric shocked by the trainer, and the frightened dog was seen in the video yelping and screaming after being shocked.
FULL VIDEO LOADING…
Image and video source: @wakeupsingapore on IG